10 Professional Design Tips
Posted by TriMatrix Construction on 1 September 2017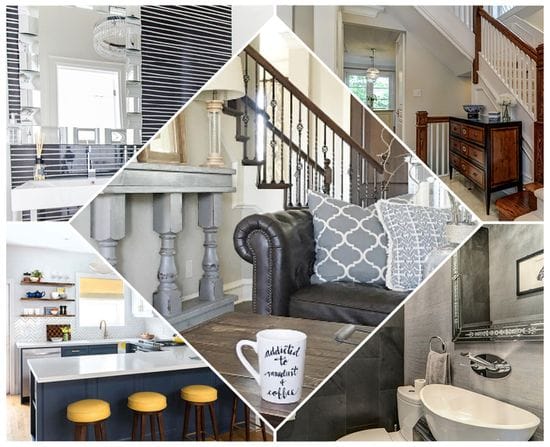 Interior designers bring certain elegance and art to home decorating; however, some of us aren't that lucky to be able to have one to work alongside during a renovation. In case you find yourself without a talented interior designer, use these 10 professional tips to style your home as if you were preparing it for a TV reveal.

Start With a Colour Palette
At the beginning of any makeover begin by assembling a colour palette. This will aid in creating cohesion and uniformity in the space you're renovating and can also be an inspiration for further makeovers throughout your home or office, which will inherently create flow.
Fake Height and Size with Low Furniture and Mirrors
We can't help the size of certain spaces in our home and the option to build a new home or make an addition can be out of reach. To create the illusion of a larger space and coveted high ceilings, add appropriate size mirrors to your walls and select shorter furniture. (Note: Do not risk functionality and efficiency in a space for style). Using these elements will give the illusion of a larger space.
Invest in Character Pieces
A simple way to elevate your home is to invest in statement pieces and place them front and center. You will be able to better place all other furniture of the space by working around your character piece. Moreover, this will bring a uniqueness and grace to your home, and has the bonus of being a conversation starter.
Elevate Neutrals with Textures
Neutral palettes can seem dull and monotone to some, to avoid this, incorporate various textures in your neutral coloured spaces. Having a combination of sleek, reflective, rough and distressed materials will amplify our neutral colours and create contrast.
Paint it Light & Bright
Kitchens with dark-coloured floor-to-ceiling cabinetry can appear moody and closed off. One way to brighten such a space is to paint the ceiling a lighter brighter colour than the other walls, and to not skip out on lighting fixtures. Purchase fixtures that allow more light to be distributed through the space, which will reflect from the ceiling and allude to a larger, brighter, more open space.
Mix your Metals
Having metallic finishes in your home adds a good amount of sparkle to any design. Using multiple metals together, such as gold and silver, will make you look like a genius designer with elegant and smart design skills. The mixing of metals in a space not only adds more sparkle and contrast to the overall appearance; it will also look very elegant and sophisticated.
Go Bold with Paint Colour
In large spaces don't be afraid of choosing a darker or more vibrant colour for your walls. If the space is large enough and the darker paint colour is paired with a neutral trim colour, it will stand with grace and sophistication on your walls. Having a very different coloured space paired with a light trim will give the large space unique character, and make it appear more comfortable and homey.
Pillows for Extra Luxury
Adding pillows of various colours and textures to any space is a simple way to add an air of luxury. Tip: Use two pairs of pillows on your sofa or armchairs of contrasting textures, patterns and colours. In a neutral space this could be used as pops of colour.
Choose a Daring Backsplash
If you want to make a statement in your kitchen, select an eye-catching tile for your backsplash. Stick to your budget but cover as much of the wall as possible. This also applies when choosing your bathroom tile. Select one eye-catching tile to add unique character to your space.
Let the Space Size Determine Furniture Placement
The size of a space should always determine the size of the furniture; moreover, it should determine the placement of the furniture. The positioning of each piece should be guided by the elements of the space. For example, if a bed fits well against a window wall then the headboard should be either small or allow light in through its design. If you position a large opaque headboard on this window wall it would eliminate a key element of the space, the natural light.
Save
Save

Author:
TriMatrix Construction
About: With over 30 years experience in the Construction Industry, we are builders who understand every aspect of the construction process. From planning and design, to delivering the fulfillment of your dream home, we are with you every step of the way.
Connect via:
Twitter
LinkedIn
Post comment