How to Hire the Right Home Renovation Crew for Your Next Big Project
Posted by TriMatrix Construction on 5 May 2020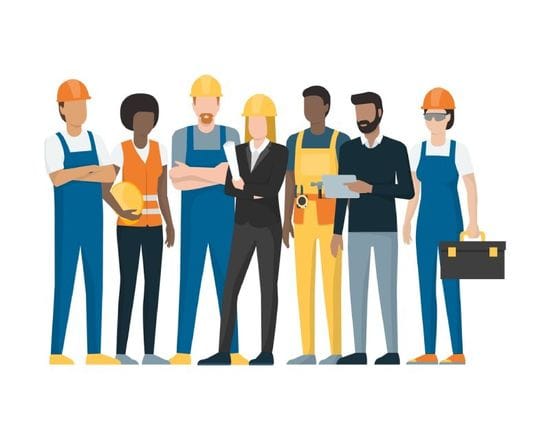 According to HomeStars' Reno Report in 2019, 40% of Canadian homes are owned by millennials, who also happen to be the most active when it comes to home renovations.
Millennials plan to spend the most in 2020, too, with 72% of those surveyed saying they plan to spend big on large home renovation projects this year. Overall, 57% of Canadian homeowners completed one or two major renovations in 2019, and 77% say they have the cash on hand for more home improvements this year.
What made the Trimatrix Design and Build Team proud was seeing the majority of Canadians research pricing before hiring a home service professional for both major renovations and repairs (88% and 83%, respectively).
While doing your own research and being informed is always advised, we thought it'd be helpful to provide this large group of Canadian homeowners with what else they can research and look for when hiring the best home renovation crew besides price. We'll touch on who should be on your team, and how to vet them.
Assembling Your Home Renovation 2020 All-Star Team
The 1992 Dream Team. The '95-'96 Chicago Bulls. The 1998 New York Yankees.
And now, [insert your family's surname here]'s Home Renovation All-Star team.
Like these iconic sports teams, you'll want an all-star cast of designers, contractors, and handymen that have no weakness and can all contribute at the highest level. Here are some team members you'll want to consider to round out your home renovation roster:
The General Contractor
Think of the general contractor as the head coach of your renovation team. They do all the detailed work and manage the logistics in large home renovations, so you don't have to worry about the minutiae.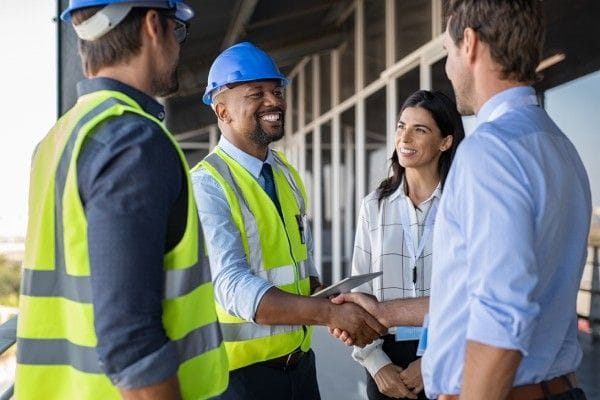 More simple renovations won't always require a general contractor, but if you're planning a project costing thousands of dollars and involving a handful of subcontractors, you'll probably want a general contractor's skillset to handle everything behind the scenes.
Price doesn't dictate the quality of a general contractor. Instead, ask these questions when you consider hiring a general contractor in Toronto:
Are they well-established in the Greater Toronto area?

Do they have any references that can speak to the quality of their work, and knowledge they provide?

Do they have a reputation for meeting deadlines, on time and on budget?

Are they licensed, bonded, and insured, as dictated by your local laws?

What's your personal opinion on their past home renovation projects, and have they handled something similar to yours before?

Are they connected with other top subcontractors in the area?
If you ask the right questions, you should be able to find a quality general contractor in Toronto that'll get the job done without wasting your time or money.
The Specialty Tradesman
This next team member depends on your specific home renovation project, but a specialty tradesman is always handy if your reno requires a particular niche skill. This can include painters, electricians, plumbers, roofers, etc.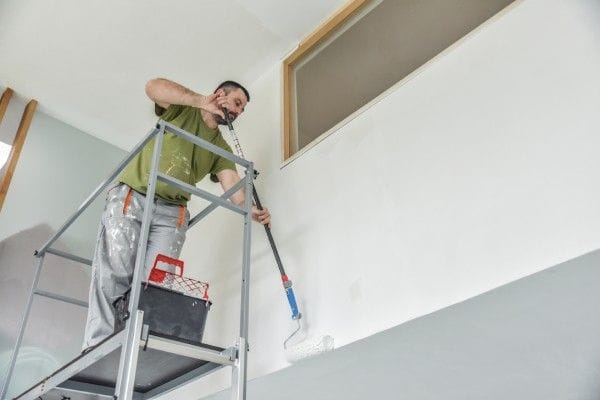 Be aware that these tradesmen can come at a higher cost, as their skills are more refined and particular, but they're almost always worth the investment - especially if your alternative is asking a buddy to get up on the roof with some shingles from Rona and hoping for the best.
You can rely on your general contractor for recommendations, or do your own research and ask similar questions like your general contractor hiring process. Avoid customer reviews on Yelp or Facebook (the tradesmen could've asked for a positive review), and instead ask professionals in the Toronto area about their work.
The Handyman
The handyman is the Scottie Pippen of your home renovation team - the do-it-all, jack-of-all- trades person that can chip in with simple repairs and renovations here and there. While they don't possess a niche skill, they more than make up for it with their versatility and craftiness. You can call on them for all the smaller, simpler tasks in your large home renovation project - the small details are what make a difference!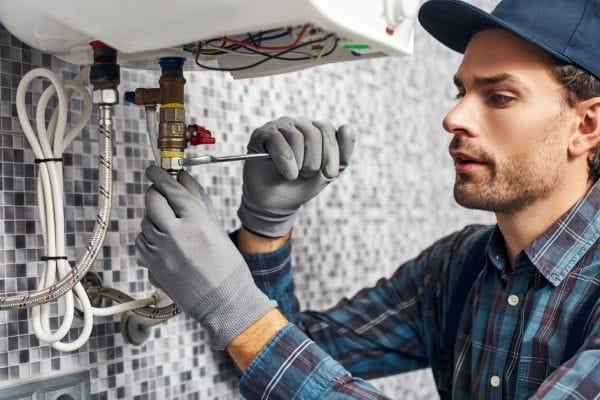 Similar to the tradesman, ask local pros about the work of your potential handyman, and ask the handyman for a list of references you can follow up with.
Finding an excellent handyman in Toronto is worth it - oftentimes, you'll want to stay connected as you can call them for work around the house after your home renovation project is finished.
The Interior Designer
To ensure your vision is executed correctly - and if it's even possible to do in your space - you'll want the trained eye of an interior designer to maintain consistency and flow in your home. Their natural instincts, and experience in knowing what works and what doesn't, will be invaluable on your home renovation journey.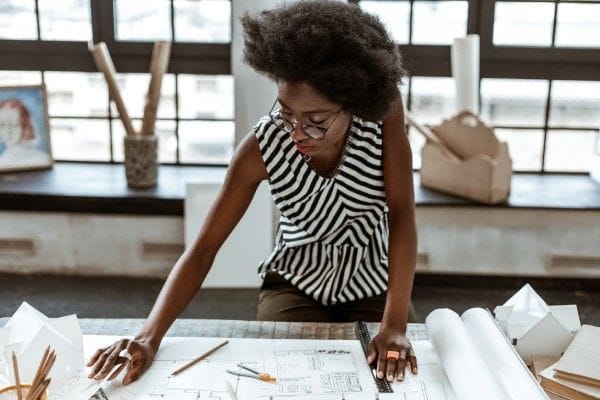 Every interior designer is different, but we find the top ones share most of these traits/skills:
The ability to increase your home's value

An eye for using space

A strong sense of colour

Up-to-date on what's on-trend, and what'll make your home look and feel dated

Strong communication skills

Creativity!
Don't forget to ask for references, and the portfolios, from your potential interior designers.
The Carpenter
When something needs to be built, a solid carpenter should be the first person you call. They're adept at a number of building techniques, meaning they should be able to assist you with custom builds as well, if necessary.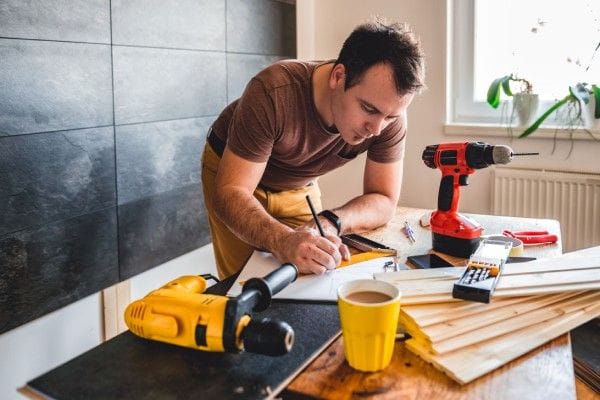 Carpenters to consider will possess a number of complementary skills: mechanically-skilled, critical thinking, mathematically-skilled, spatial awareness, and as always, strong communication. They should also be knowledgeable in building codes. Finally, we think the best carpenters in Toronto are stickler for the finest, meticulous details - if they're even a few millimetres off, the integrity of your home renovation project can be at risk.
The Landscaper
If you're renovating your home for the purpose of selling, a landscaper is a shrewd pickup for your all-star reno squad. They'll be the best at adding curb appeal to your home - after all, you know what they say about first impressions.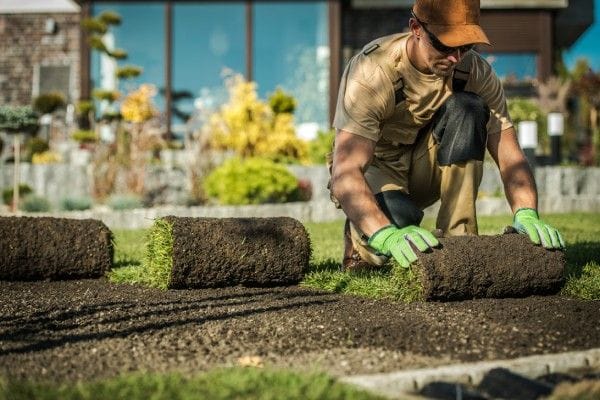 They can design and create a stunning home exterior, and handle any land alterations that may be necessary for your outdoor spaces or your reno project.
Double-check their references, and ensure their portfolio showcases a number of examples with a similar aesthetic you're looking for.
General Questions and Tips for Hiring the Best Home Renovation Team in Toronto
Once you've created a comprehensive list of candidates, you'll want to start calling references, professionals, and the potential team members themselves.
Some example questions can include, but is certainly not limited to:
What jobs have you done that I can go see?

What training and experience does your crew have?

When are you free to schedule my job?

What past customers can I talk to? Can you give me a list of references?

Do you have proper licensing and referrals? Insurance? Workers' comp? Can you provide proof?

What steps do you take to ensure the safety of my home and family?
The list can go on and on depending on the nature of your project, and what's important for you to know, but this is generally a good start.
From there, you'll want to interview your finalists in-person so you can get a vibe on whether you can indeed work with them. Finally, double-check licensing and insurance before you sign anyone to your dream home renovation team.
Planning a large home renovation project for your Toronto home this year? The design and build team at TriMatrix can help you assemble a top crew, thanks to our close working relationships with contractors, developers, design firms, and the public alike, by providing all-star performance, quality, and pricing. Get in touch with us today to discuss your project specs!

Author:
TriMatrix Construction
About: With over 30 years experience in the Construction Industry, we are builders who understand every aspect of the construction process. From planning and design, to delivering the fulfillment of your dream home, we are with you every step of the way.
Connect via:
Twitter
LinkedIn
Post comment