How to Get Your home Ready for the Summer
Posted by TriMatrix Construction on 16 June 2020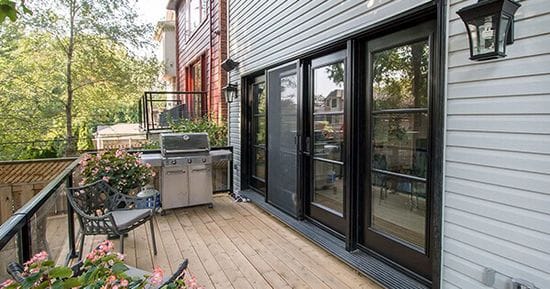 The warm weather is finally upon us, which means summer is just around the corner! After the cold, long winter months, it's important to give your home the TLC it deserves. Now is the perfect time prep your home for the upcoming season! Here's some of the things you should be focusing so you can have a worry-free summer.
Check your air conditioner
Nothing is worse than a broken air conditioner during a hot summer day. Make sure to avoid this mishap by having a look at your AC to ensure it'll be up and running throughout the next few months. Don't forget to change the system's filter dirty filters clogged with dirt and dust make makes air conditioning systems work harder, so make sure you're replacing it on a regular basis.
Inspect your home's exterior
Your home's exterior could have been affected by all the snow and ice. Inspecting the exterior, especially focusing on the roof could reveal any minor problems that can be easily repaired before it gets worse. Check for any missing or cracked shingles, which can cause water to seep in and leakage. After inspecting the roof, check the exterior paint around the house for any scrapes.
Tidy up your yard
Your backyard is one of the places you'll be spending a lot of your time with family and friends during the summer, so make sure this area is safe and clean for everyone to relax and have fun. Begin by removing debris such as twigs and branches cluttering your lawn, and sprinkle soil over the area with grass seed and fertilizer to bring the grass back to life.
Clean all patio furniture
Giving your patio furniture a deep after a long winter is important. Those long cold months can leave patio furniture looking dull and dingy. Start by using a brush or cloth to wipe away any dust and loose debris that have built up over time, and then use an all-purpose cleaner or mix liquid dish soap and warm water for a good thorough clean.
Get rid of all the mildew on your deck
Did you know that moisture trapped beneath planters and debris can cause mold to grow? Mold also rots and decays wood if it's not taken care of, which will decrease its longevity. Prevent mold and mildew from growing by cleaning your deck often with a mixture of laundry detergent and water with a brush to scrub it all off.
If you're looking to get started on your home renovation, look no further. At TriMatrix Construction, we serve the entire Greater Toronto Area and we have more than 30 years in the construction industry. We have earned a reputation for creative design concepts, efficiently executed work, and a finished product that exceeds expectations. Regardless of your project scope and size, we are here to turn your home into something you've always dreamed of. Give us a call today at 905-856-5156 to learn more about our services and follow us on Instagram at @trimatrixconstruction

Author:
TriMatrix Construction
About: With over 30 years experience in the Construction Industry, we are builders who understand every aspect of the construction process. From planning and design, to delivering the fulfillment of your dream home, we are with you every step of the way.
Connect via:
Twitter
LinkedIn
Post comment