4 Inspirational Design Ideas for Your Outdoor Kitchen
Posted by TriMatrix Construction on 3 March 2020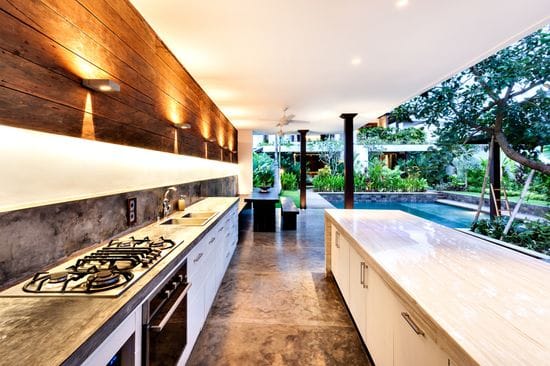 With the ground finally thawed and BBQ season on the horizon, it's never too early to start thinking about those summer backyard hangouts.
And what better way to enjoy some sun and those drinks with the little umbrellas in them than an inspired outdoor kitchen redesign? Outdoor kitchens are excellent for homeowners that prefer cooking and eating outside in the summer and spring, regularly host parties, or simply want another way to make the kids jealous when it's time for them to sleep while you hang out under the stars.
From rustic to refined, inspiration is the main course when it comes to these outdoor kitchen designs. We hope these ideas will add some culinary flair to your outdoor space!
Pool House + Outdoor Kitchen Combo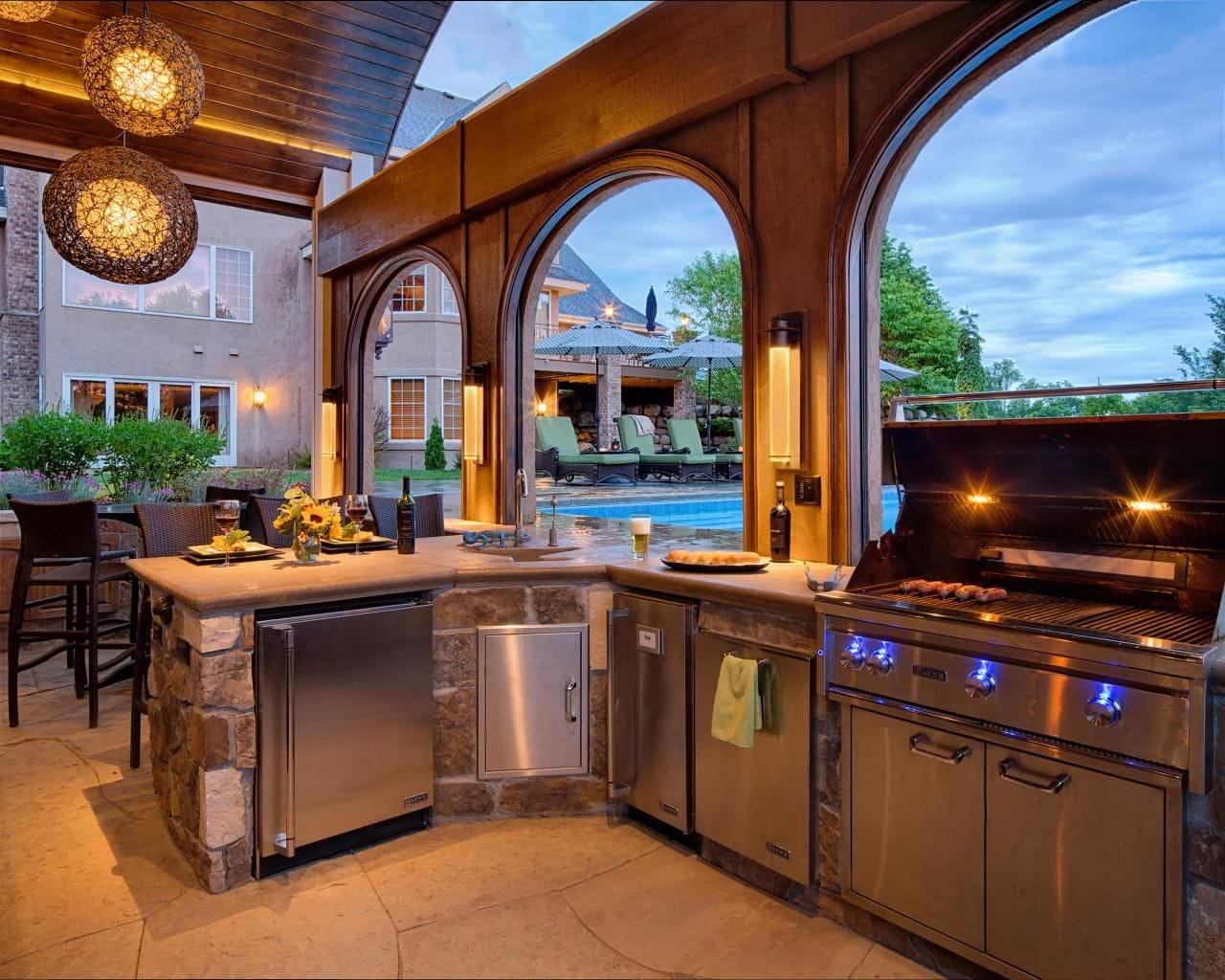 This outdoor kitchen design featuring a pool house is what Will Smith wished he was living in during all those years in Bel-Air.
All the features here are quite standard there's space for a sizeable BBQ, lots of countertop room to operate on, chairs galore, and a pool, all in one open-yet-cozy setting. The archways add some visual stimulation to this space, too. You know an outdoor kitchen is a winner when the pool is an afterthought in the backyard space.
All-in-One Outdoor Kitchen + Pergola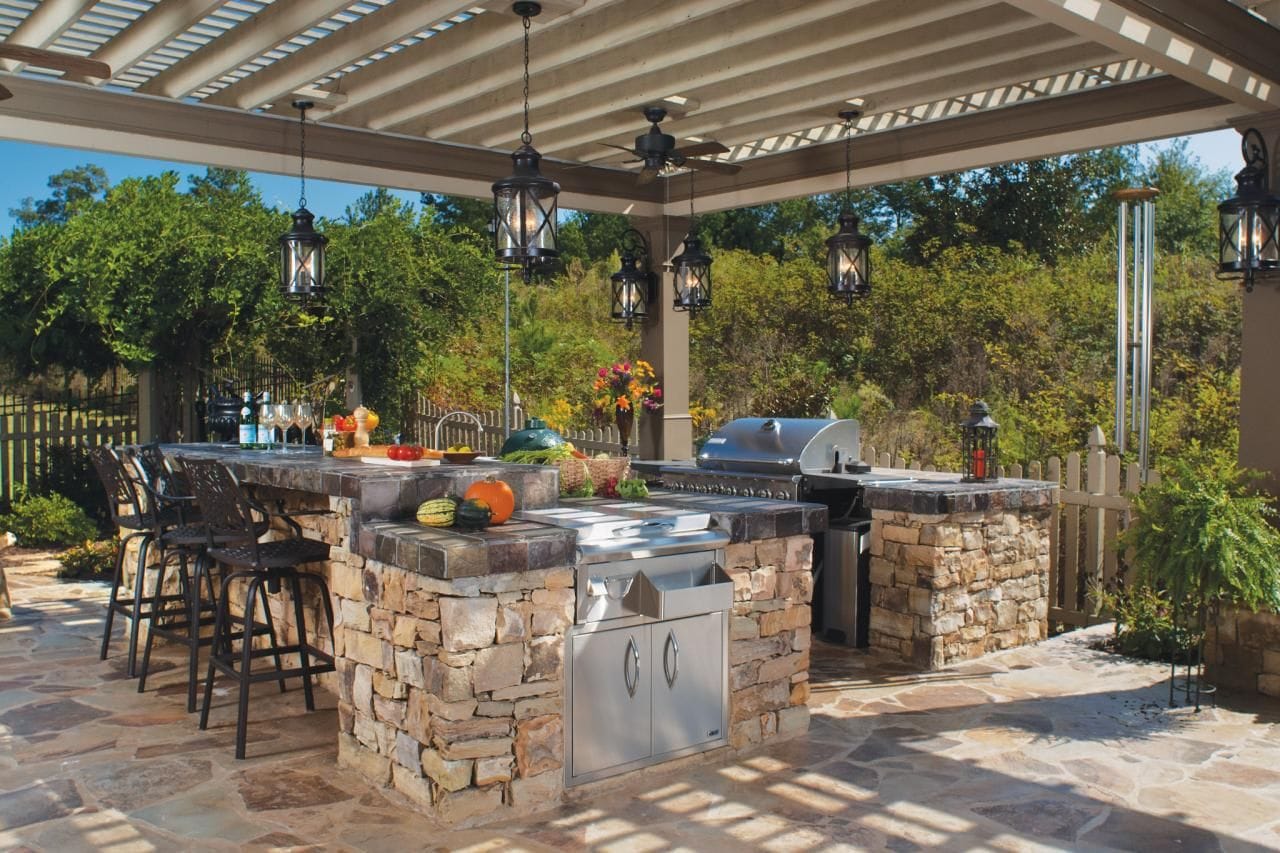 This outdoor kitchen design literally has everything, and yes that even includes the kitchen sink.
We love the rustic motif, largely due to the unique stone combinations on the floor, countertops, and tables. The pergola is a natural fit here, adding a modular element to the kitchen, while ensuring you and your guests' heads are protected from the elements. Finally, everything is quite low, allowing you to take in a scenic, panoramic view of the entire space.
Outdoor Pizza Oven Kitchen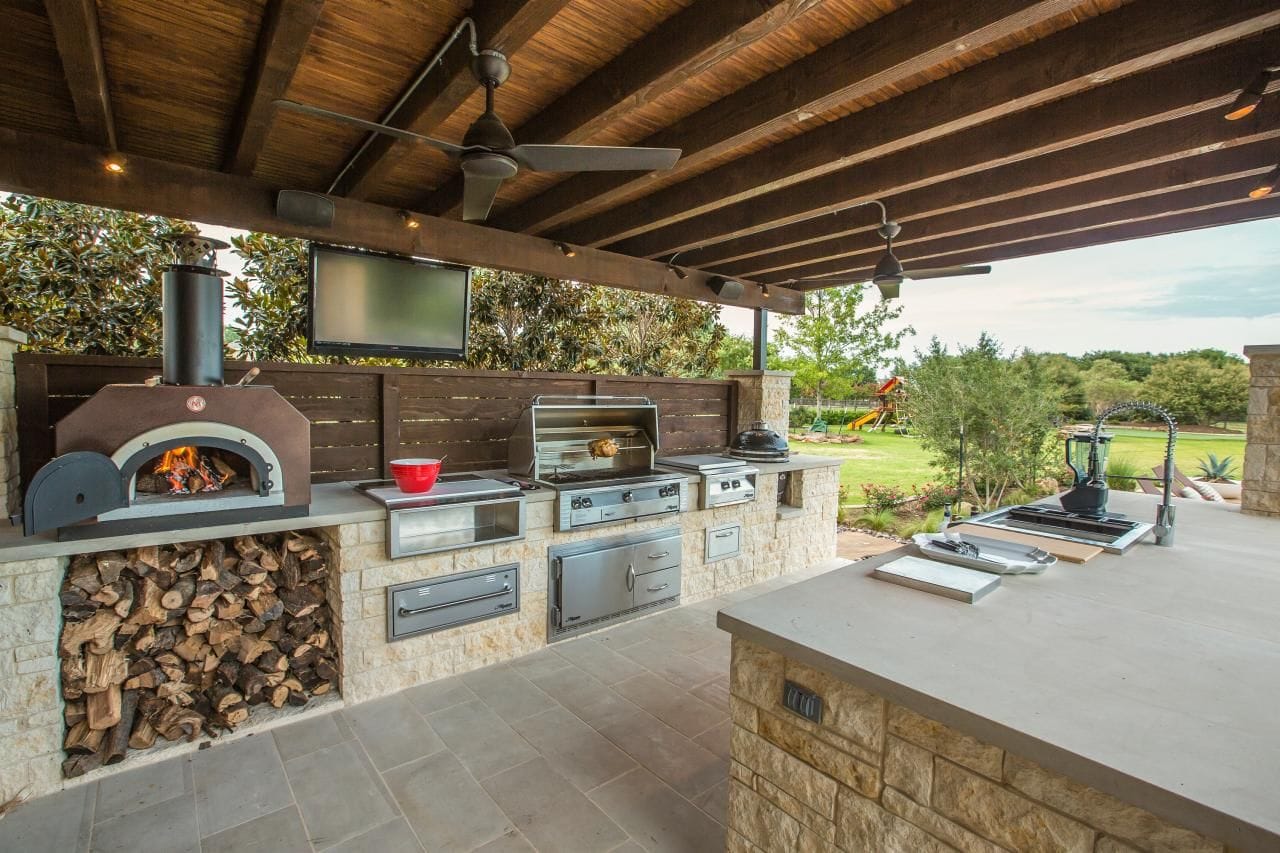 If you're down with delivery or Delissio pizza, you can move right onto the next inspirational outdoor kitchen design.
But if you take pride in putting together a fine wheel, you'll spend more time than you should in this outdoor pizza oven kitchen. This outdoor kitchen features different types of stone for variety, a BBQ station because why not, and ample countertop space to toss your own dough (you make your own dough, right?). The Holy Grail is the wood-burning pizza oven, which everyone knows is the one true way to enjoy a pie.
Built-In Deck + Storage Shelves Outdoor Kitchen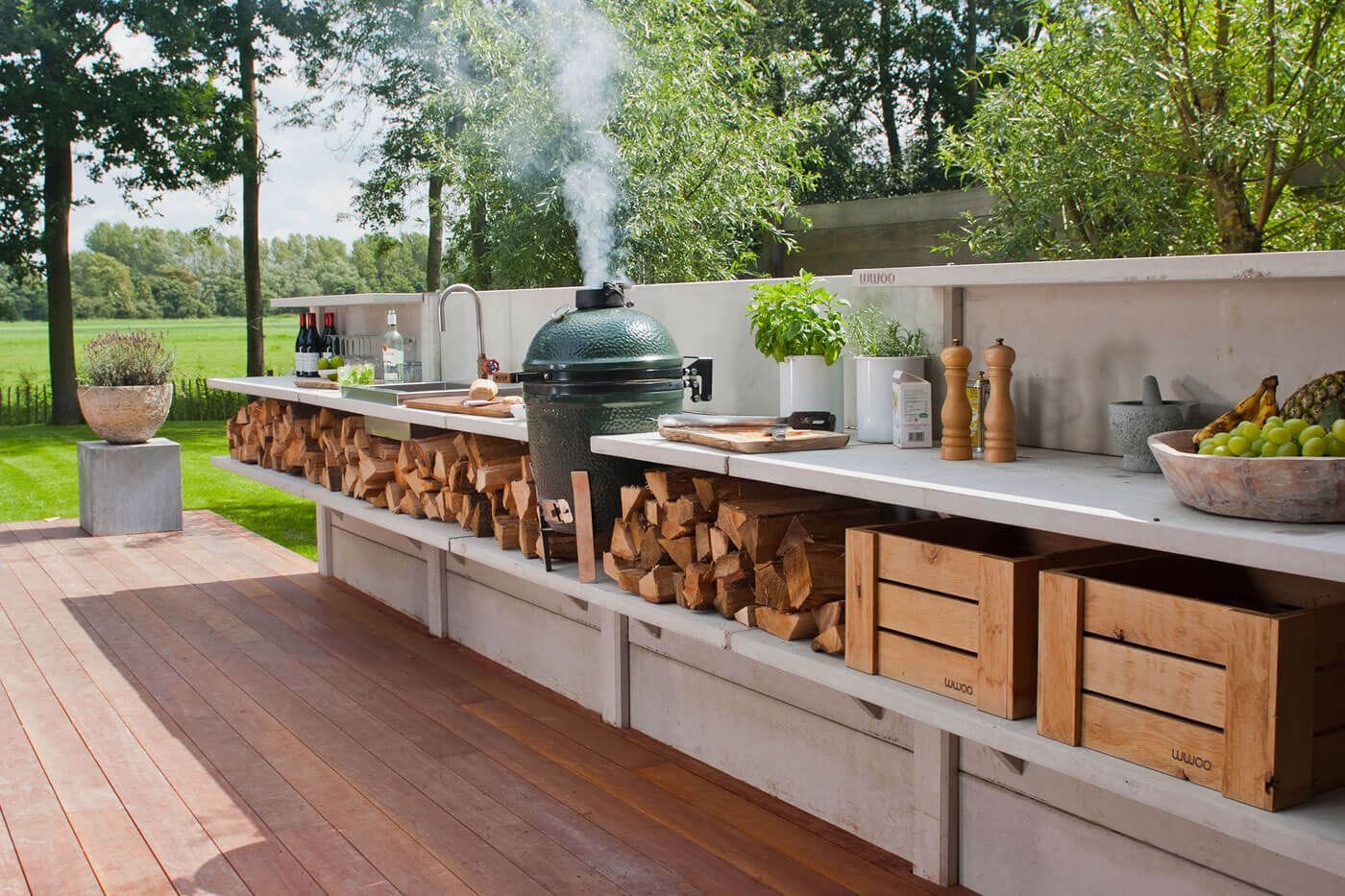 We love this minimal outdoor kitchen design because of its originality, and intelligent use of space. The open shelving is not only practical for storing things like firewood or pantry supplies, but adds some visual interest to the space.
The colour scheme is on point, too; the neutral white works seamlessly with the bright cherry deck, with nothing hindering the great outdoor views. If you find yourself needing a lot of space to operate in your backyard, consider a smart, modular design like this.
---
Are you inspired yet? If so, get in touch with the creative TriMatrix Construction team, and we'll cook up a new outdoor kitchen design made just for your space!

Author:
TriMatrix Construction
About: With over 30 years experience in the Construction Industry, we are builders who understand every aspect of the construction process. From planning and design, to delivering the fulfillment of your dream home, we are with you every step of the way.
Connect via:
Twitter
LinkedIn
Post comment