How to maximize your insurance claim
Posted by TriMatrix Construction on 30 November 2020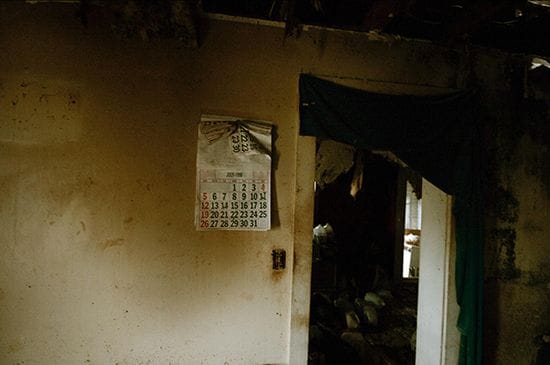 A few simple pieces of advice to ensure you get the compensation you're owed
Nobody likes dealing with property damage, and dealing with insurance companies afterwards rarely alleviates the stress. But there are steps you can take to ensure you're better prepared to deal with the insurance company and get the coverage you're rightfully owed.
Here at TriMatrix, we've put together a checklist for you to follow to maximize your insurance payouts and minimize the headaches.
Stop the damage
If it's safe to do so, you want to stop the damage. About 70% of property damage from waterroof leaks, broken pipes, etc. In these cases you want to cut the water to the problem area or repair the problem spot right away. If you continue to let a broken pipe leak until a claims adjuster arrives to survey the damage, you may forfeit the repair costs damage that could have been avoided.
In the event of fires, surfaces like ceramic, porcelain and vinyl can begin to yellow and can be damaged permanently if not treated immediately. In either casewater or fireaddressing these problems may come at an additional cost, say a temporary repair, so save your receipts and include that as part of your claim.
Document everything
The damaged area may not look exactly the same by the time the claims adjuster. That's why it's important to take pictures. You also have the clearest sense of what your home or business looked like before the damage. Ideally, you want to have an inventory (including photos and receipts of your valuables) to give to the adjuster. Some policies will also cover damage to the outside of your home or up to $1,000 for lost or spoiled food.
Make a note of less obvious damage as wellcracks, breakage, tilting floorsthat may be less obvious to the adjuster. Document times, dates and interactions with repair companies and insurance, and don't discard damaged items before the adjuster arrives unless they pose a risk.
Check your coverage
There are a few key components of your coverage that you should be familiar with before filing your claim:
Your deductible: If it's $1,000 and your claim is only going to cover $1,500 it may not be worth filing it, since it'll remain on your record for as long as a decade, which could affect
Your other claims: If you've made several in the past it might affect your future insurability and premiums. For minor types of damage, this should be a factor you consider, since frequent claims can lead to premiums as much as 40% higher.
Your coverage exclusions: Some policies don't insure flood damage without special coverage. According to RateLab.ca, if your pipes freeze and burst in the winter while your property is vacant and without supervisions for more than four days, you may not be covered. Also damages due to lack of proper upkeep may not be covered. Check your policy.
Get independent quotes
Especially for big claims, it's important to consult with either a contractor or an independent insurance adjuster. The former will give you a quote that's to compare with the claims adjuster's estimate, and will give you grounds to appeal for more coverage.
At TriMatrix, we understand that coping with property loss can be devastating. We've combined the niche industry's impeccable clean-up skills with our own building expertise to offer our own restoration services for your home or business. Find out more here.

Author:
TriMatrix Construction
About: With over 30 years experience in the Construction Industry, we are builders who understand every aspect of the construction process. From planning and design, to delivering the fulfillment of your dream home, we are with you every step of the way.
Connect via:
Twitter
LinkedIn
Post comment