5 Beautiful Bathrooms that Will Make You Want to Renovate
Posted by TriMatrix Construction on 10 September 2019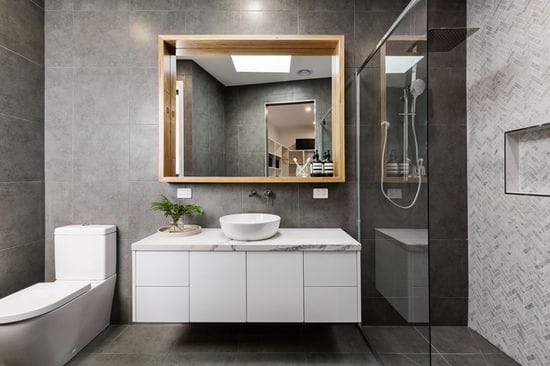 Whether you're working with a lot of space or tight quarters, bathroom renovations are always a big job.
From choosing a colour scheme to an overall theme, the look, feel, and functionality are all important to consider in a bathroom reno. So, get inspired by these 5 beautiful bathroom renovation projects will give you some great bathroom renovation ideas for your own home.
1. Fish-Scale Fantasy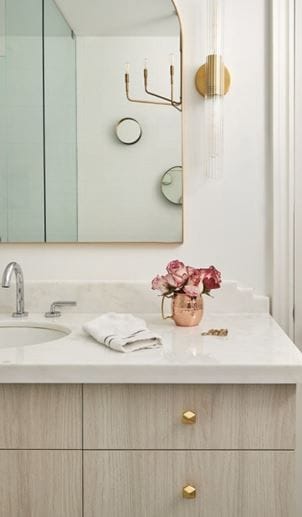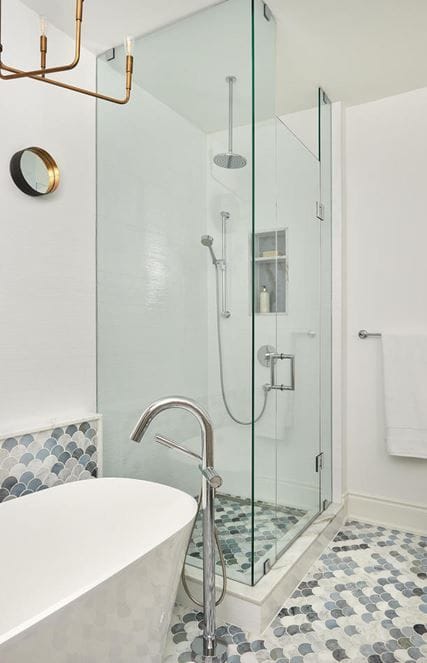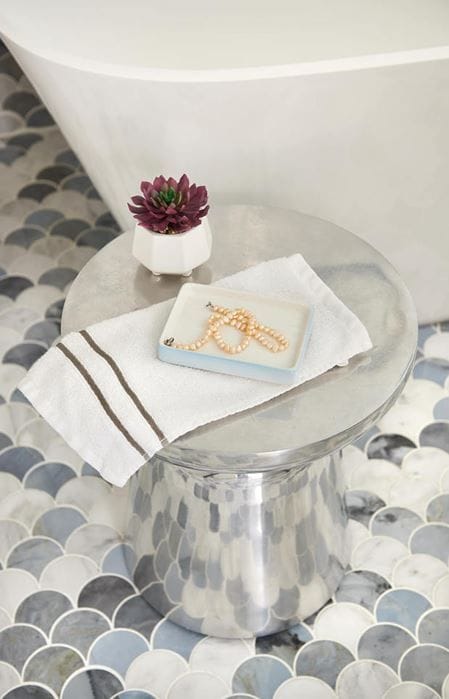 Credit: Rebecca Hay Design
This underwater fantasy bathroom is a great example of bathroom décor that breaks beyond the conventional. From the freestanding bathtub (like a ship in the water) to the interplay of silver, gold and brass metals, to the multi-coloured fish-scale tiles, this design is afloat with great bathroom renovation ideas.
2. A Little Bit Nautical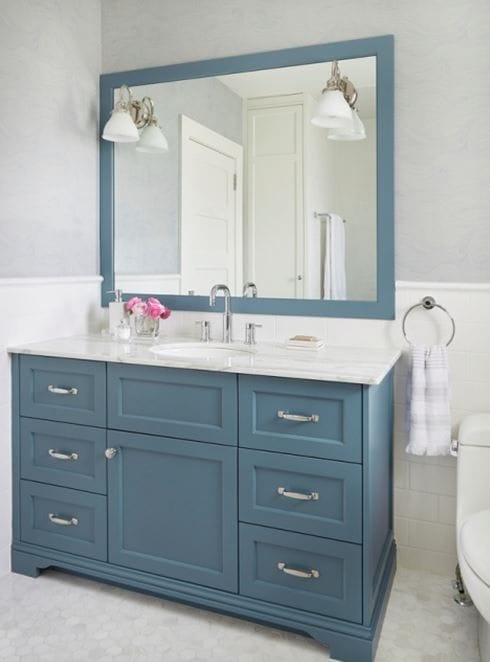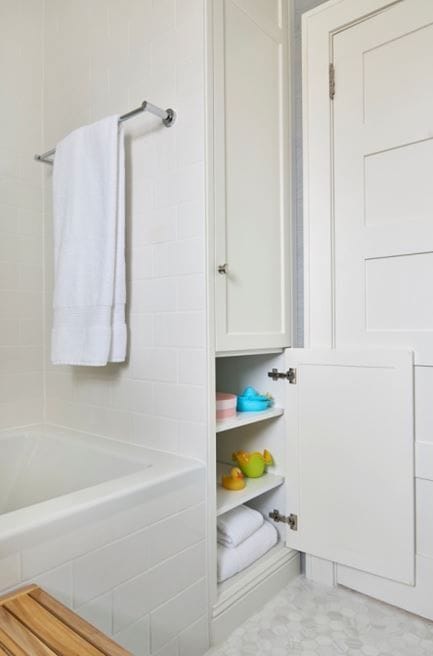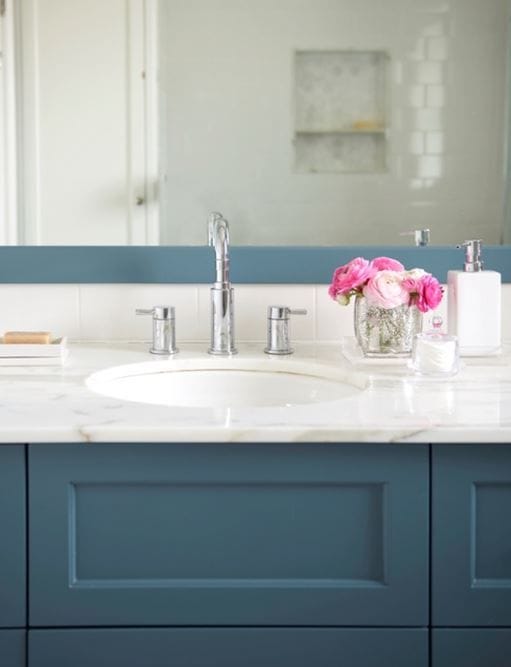 Credit: Rebecca Kay Designs
A modern spin on the classic blue-and-white bathroom colour scheme, this home's designer played with texture and pattern to create a unique aesthetic for this gorgeous midtown Toronto home. The hexagonal tiles that break up the subway tiles are a pattern consistent throughout the house, creating a cohesive look that connects the bathroom décor to the rest of the house. Between the wavy wallpaper, colourful vanity, and intriguing shower niche, this Toronto bathroom renovation is all about the subtle details.
3. Fit for a Princess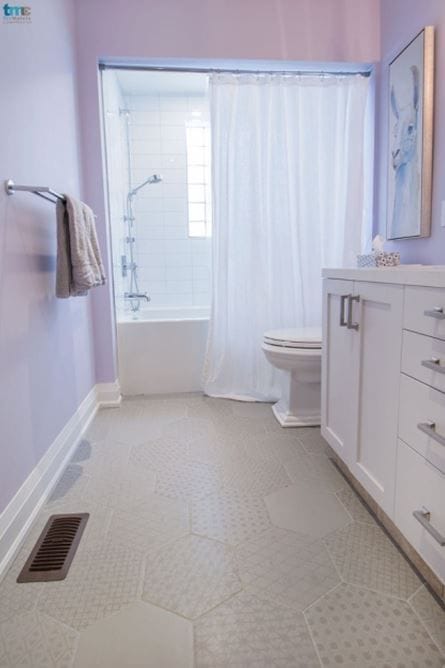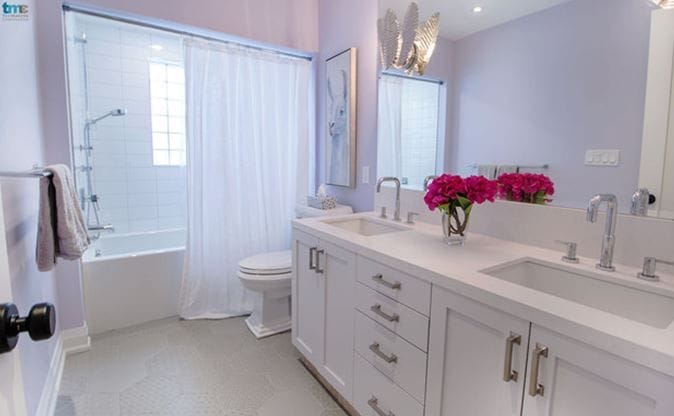 Credit: Jessica Kelly Design
This peaches-and-cream bathroom décor is reminiscent of a childhood fantasy. The delicate metals, baby pink walls, and fun floor tiles will make bath-time her favourite time; and if she happens to grow out of the look? Simply give the walls a fresh coat of paint, change up the bathroom wall décor, and voila, suddenly it's a whole new space!
4. The In-Home Spa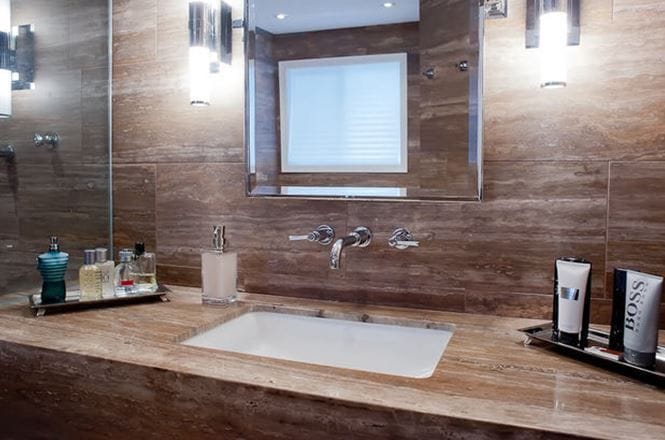 While this bathroom reno wouldn't seem out of place in a Ritz-Carlton suite, it's actually a renovation Tri-Matrix completed in a Toronto home. With its dark wooden theme balanced out by indoor and outdoor lighting, this bathroom has the relaxing and inviting atmosphere of a high-end spa. Floor-to-ceiling, the similarity of the tiling throughout creates an all-encompassing look and is interesting enough that there is little to no need for added details or bathroom wall décor. The clever layout of this bathroom also gives space to lots of private little nooks throughout. We could sit in here for a couple of hours.
5. Clean and Modern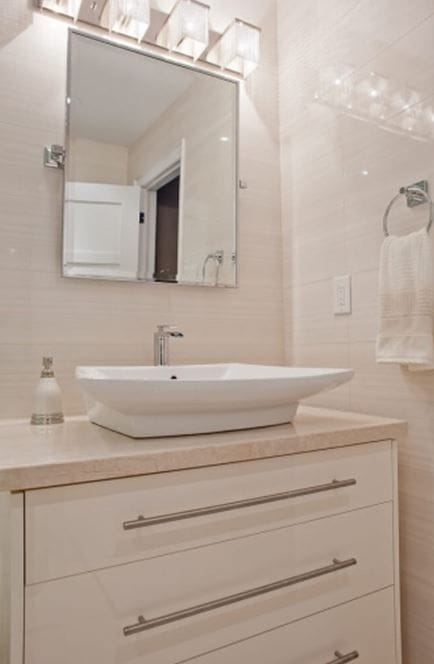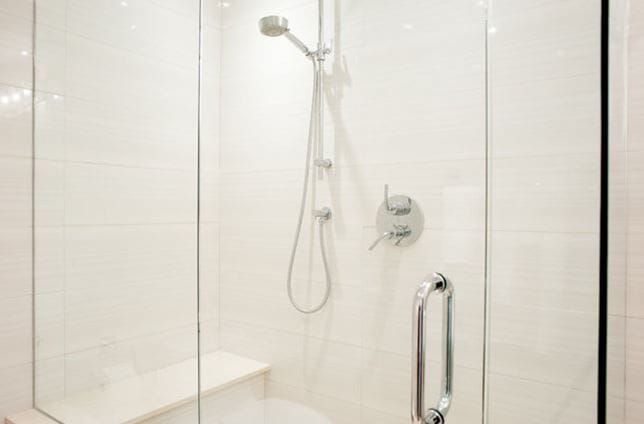 This Toronto bathroom renovation proves that not every bathroom needs a tub in order to look complete. Making the most of its tight space (as Toronto residents need to do), the layout leaves lots of breathing room to one side of the room, livening up the shower and vanity on the other. The clean lines and simple cubic aesthetics create a modern look that's neat and simple, while still remaining unique.
---
Finally feeling inspired? Contact us to get started on your bathroom renovation. Otherwise, check out some more renovations the Tri Matrix team has completed in Toronto.

Author:
TriMatrix Construction
About: With over 30 years experience in the Construction Industry, we are builders who understand every aspect of the construction process. From planning and design, to delivering the fulfillment of your dream home, we are with you every step of the way.
Connect via:
Twitter
LinkedIn
Post comment