Avoiding the Biggest Home Renovation Headaches
Posted by TriMatrix Construction on 17 May 2019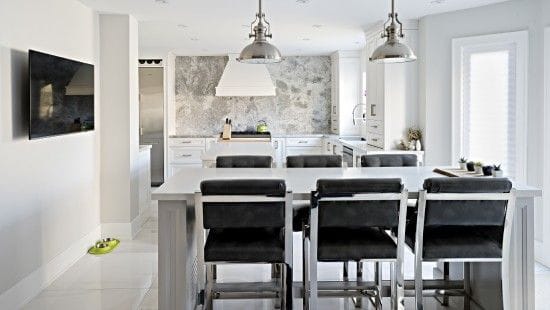 You've decided it's time to renovate your house into your dream home. You've spent a lot of time thinking and venting about what isn't right about your home and what you would change, so it's natural to be excited and eager to start.
A home renovation, however, is not a simple task, and missteps can cause major hang-ups and headaches both during the process and down the road.
Follow these 7 tips to keep your home renovation journey headache-free.
Shop Around for the Best Renovation Contractor for You
The first thing you need to do is find various reputable home renovation contractors. You're not only looking for someone who has experience renovating; you want a contractor who's worked on home reno projects similar to yours, and someone you can see yourself getting along with. You're going to spend a lot of time with this person.
Ask your friends for recommendations, and search the web. Don't say yes to the first contractor you meet before seeing who else is out there, and don't say yes to anyone without getting references and speaking to them first.
Don't Fall for Low-Ball Estimates
One factor in picking the right contractor is looking at the estimate and if it suits your budget. That being said, choosing the cheapest option, though tempting, is usually a bad idea. That cost is low for a reason and may foreshadow cut corners and overlooked essentials that could cause major problems later.
Look for common numbers amongst the estimates. If there's one number that keeps appearing, that's probably the true cost. Figure out which estimate encompasses everything you need, then choose your contractor based on that and your research. Make sure to get everything in writing before final approval.
Hire a Designer from the Start
A lot of people fancy themselves as excellent designers. Planning the layouts of some rooms, like building your dream house in The Sims, however, does not a professional designer make. Only a true professional can listen to your wants, needs, and budget, and craft them into a beautiful home renovation plan that accounts for what's realistic and would work best in your home.
Invest Your Money Where It Matters
This advice applies to two fronts:
Don't skimp on quality.
Trust us - choosing the cheapest option, whether it's a contractor, subcontractors, or building materials, will haunt you later. It's worth investing the money now to avoid inconvenience and the inevitable, looming expenses of shoddy work, or even dangers of bad-quality building. Invest in a renovation that will last.
Don't spend too much money on unnecessary things.
This renovation will be expensive, so it's important to budget your resources wisely. Consider whether you really need those granite countertops, heated towel racks, or that bidet. These bells and whistles can all be added later. It's much wiser to invest that money in what you can't live without, i.e. proper insulation, proper plumbing, safe electrical setups, etc.
Ask Questions, and Make Sure You Understand the Answers
If there's anything you're unclear about, ask. It's your home, after all, you should know what's going on. Make sure you have clear communication protocols in place and don't be afraid to use them. It's okay to ask follow-up questions. Blueprints, electrical plans, material typesthese are all subjects that likely exceed your day-to-day knowledge.
Know Your Measurements
Once you know how much room you have for your cabinets, couches, tables, sconces, etc., write down the measurements and keep that list on you at all times. This will help you avoid the chaos when the dining room table you ordered doesn't fit, or when your new fridge doesn't slot into its designated space because the surrounding cabinets are too wide.
Know that Stuff Happens
Nothing ever goes according to plan, and accepting this ahead of time will lessen the stress if things go wrong. A great way to plan for unforeseen hiccups is to over-budget for incidentals or unexpected costs. Similarly, though you and your contractor have an agreed-upon project end-date, it's a good idea to allow an extra two weeks in your personal schedule in case of delays. The worst thing that can happen from being over-prepared is a pleasant surprise, if nothing goes wrong, that you have some extra cash and extra time.

If you're ready to bring your dream home to life, you need an experienced construction company that can guide you through the renovation process.
Contact TriMatrix, a design and build company, for full turn-key home renovation solutions that start with design and carry through to project completion!

Author:
TriMatrix Construction
About: With over 30 years experience in the Construction Industry, we are builders who understand every aspect of the construction process. From planning and design, to delivering the fulfillment of your dream home, we are with you every step of the way.
Connect via:
Twitter
LinkedIn
Post comment