Design Ideas for the Perfect Rec Room
Posted by TriMatrix Construction on 21 August 2019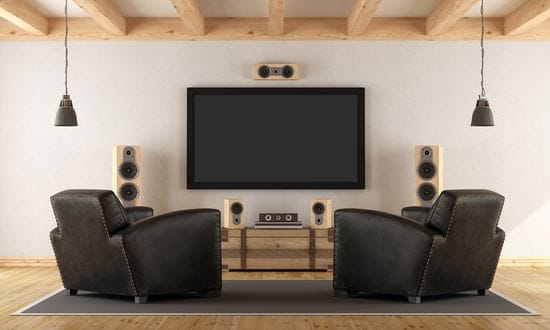 The perfect recreation room should be a space in the house where the whole family wants to hang out and spend time. Re-modelling the rec room is a great bonding opportunity for everyone to have some fun by throwing out ideas that they'd like to see happen in the home.
While some of them might be a little out there, like your seven year-old daughter's dream of having a pony in the basement, or your son's idea to build a time-machine, but by listening to what the whole family wants, you might come up with stellar entertainment room ideas that everyone will not only love, but also want to use all the time.
Fun and Games
This part will really depend on two things: what your family likes to do for fun, and how much space you have in the rec room.
While larger entertainment rooms will be able to accommodate big indoor games, like a regulation pool table, air hockey table, foosball, etc., those with less space in their recreation rooms will have to carefully select one or two family favourites. It may be wise to choose activities for some to play, and others to gather around and watch.
Old -school activities like board games and books can create a cozy atmosphere, even if they only get pulled out from the shelf once every six months.
Comfy, Social Seating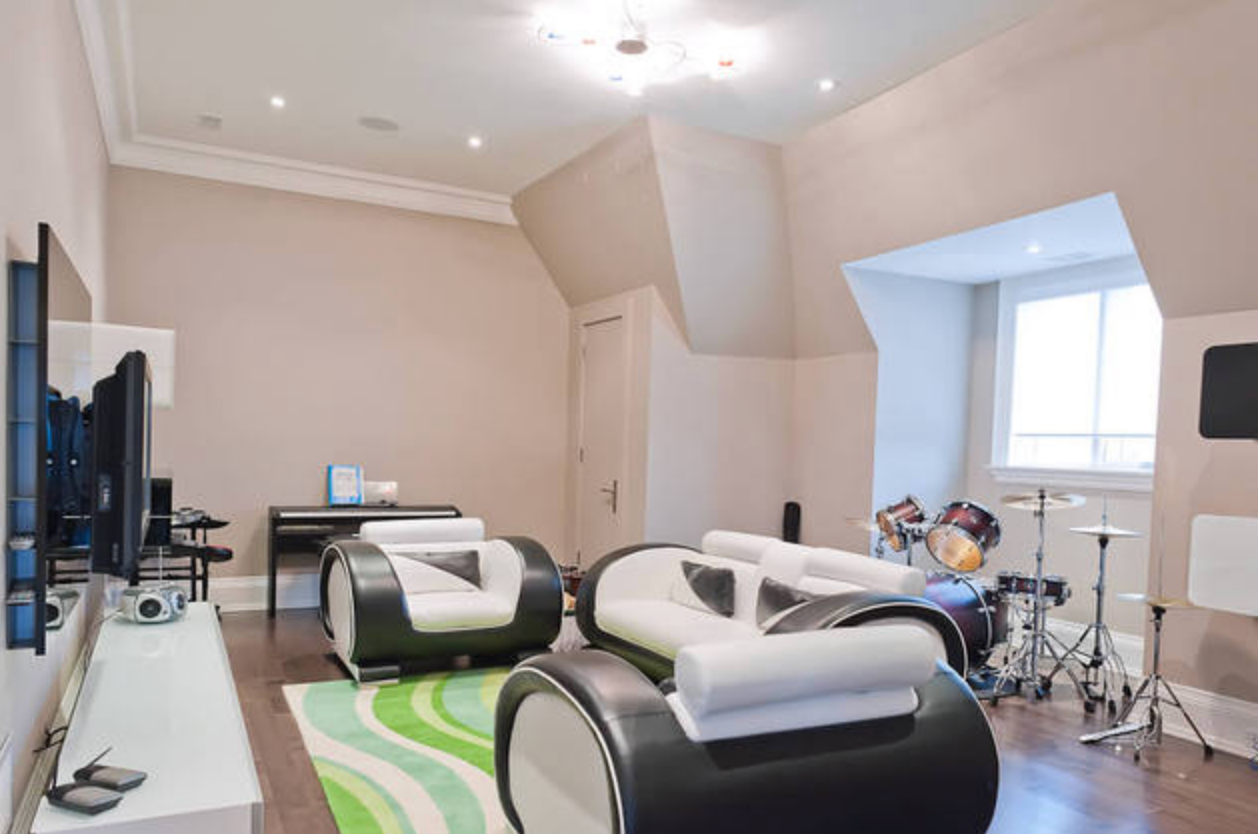 Seating doesn't have to be boring- as you can see in this picture of an entertainment room designed by Tri-Matrix.
Every entertainment room needs a few big, comfy couches where everyone can lounge around a fireplace or TV (or both), that bit is obvious!
But don't neglect other seating options the family might appreciate (no, the floor is not a seat). If you're planning for a pool table, throw in a few barstools. If your kids might use this room as a quiet place to study, include a more upright chair and maybe a simple desk. If your teens want to use the room to watch shows on their iPad, a lounger or La-Z-Boy might be a good idea.
The Tech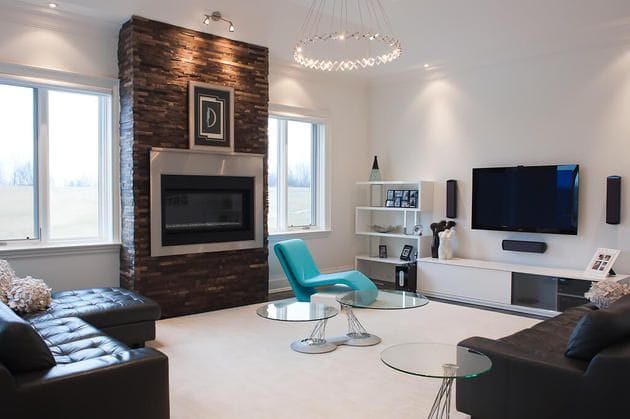 Teched-out entertainment room by Tri-Matrix Construction.
For movie nights and rainy days, there's no better escape than to a teched-out entertainment room. Aside from a large flat-screen TV that everyone can see, think about a few toys and extras that will make the entertainment room experience more enjoyable.
Luckily, gone are the days of bulky column speakers. Nowadays, there are many amazing options for in-home surround sound systems that make the movie pop. Smart TVs, Apple TV, and Chromecast are also three great gadgets that make for fun rec room ideas.
The most important thing when coming up with rec room concepts is to really make it your own. Take the time to think about what your family needs, and any little extras they'd appreciate.
---
Are you ready to get started on your perfect recreation room? We build and design custom entertainment rooms to meet your family's needs. Contact us.

Author:
TriMatrix Construction
About: With over 30 years experience in the Construction Industry, we are builders who understand every aspect of the construction process. From planning and design, to delivering the fulfillment of your dream home, we are with you every step of the way.
Connect via:
Twitter
LinkedIn
Post comment