My Crafty Laundry Room Makeover
Posted by Rebecca Hay on 22 May 2018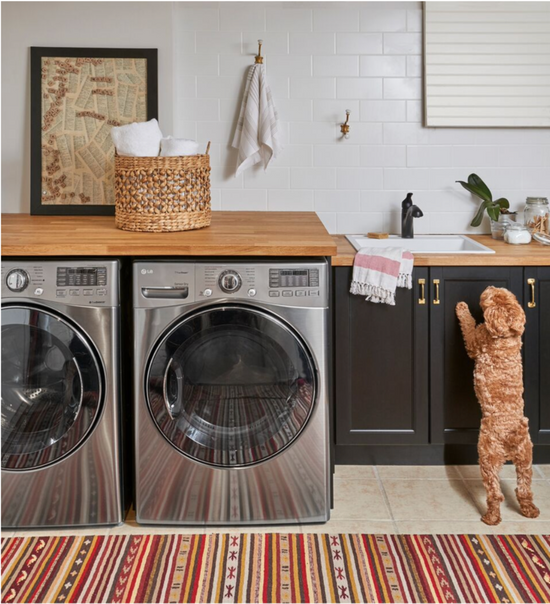 There are so many inspirational images of laundry rooms on the internet. Big beautiful spaces with large windows and lots of natural light. But what if you're laundry room is stuck in the basement with no windows and no natural light? You can still have a laundry room makeover that wows. Here's how we did just that with my very own laundry room makeover.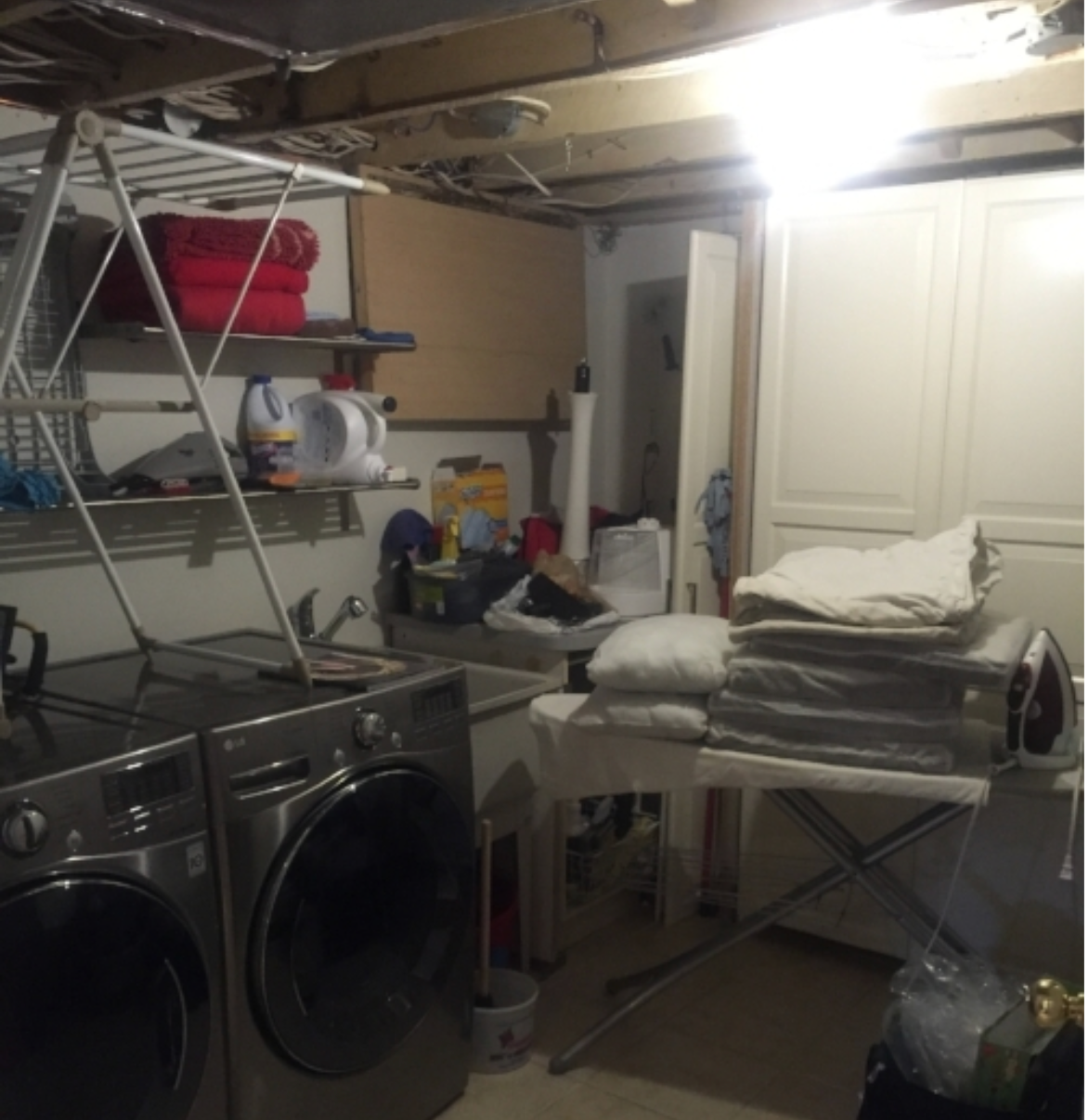 As a designer I know to always start with a plan. And my house was no exception. We put together a design concept direction and moodboard of the look I wanted to achieve.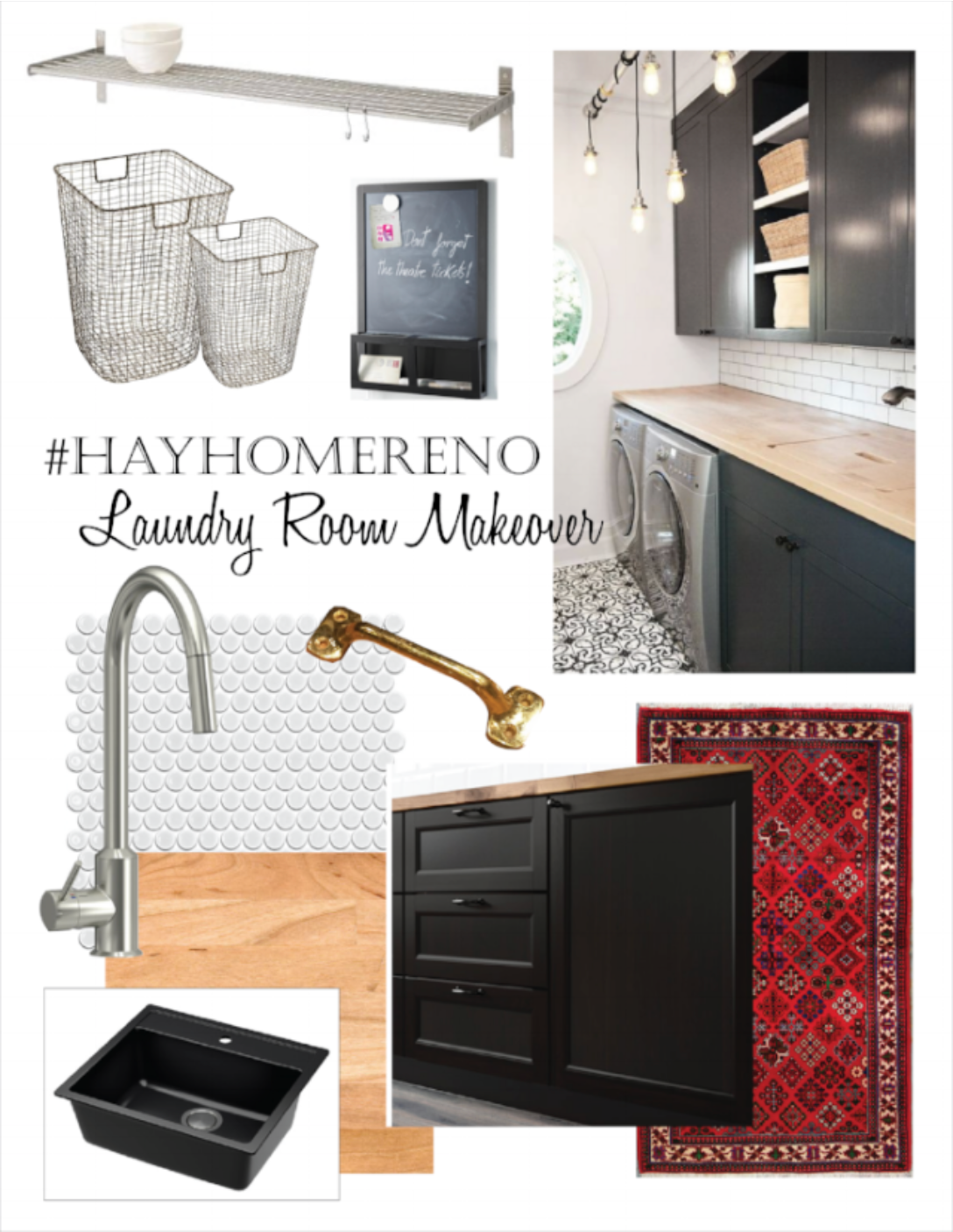 Next we set out to measure the existing space and look at the functions we wanted in the space. We needed more light, less clutter and a place for kids snacks and drinks. Our laundry room is adjacent to the basement rec room where movie watching and kids crafts are an endless activity. I needed our laundry room to be multi functional as a result.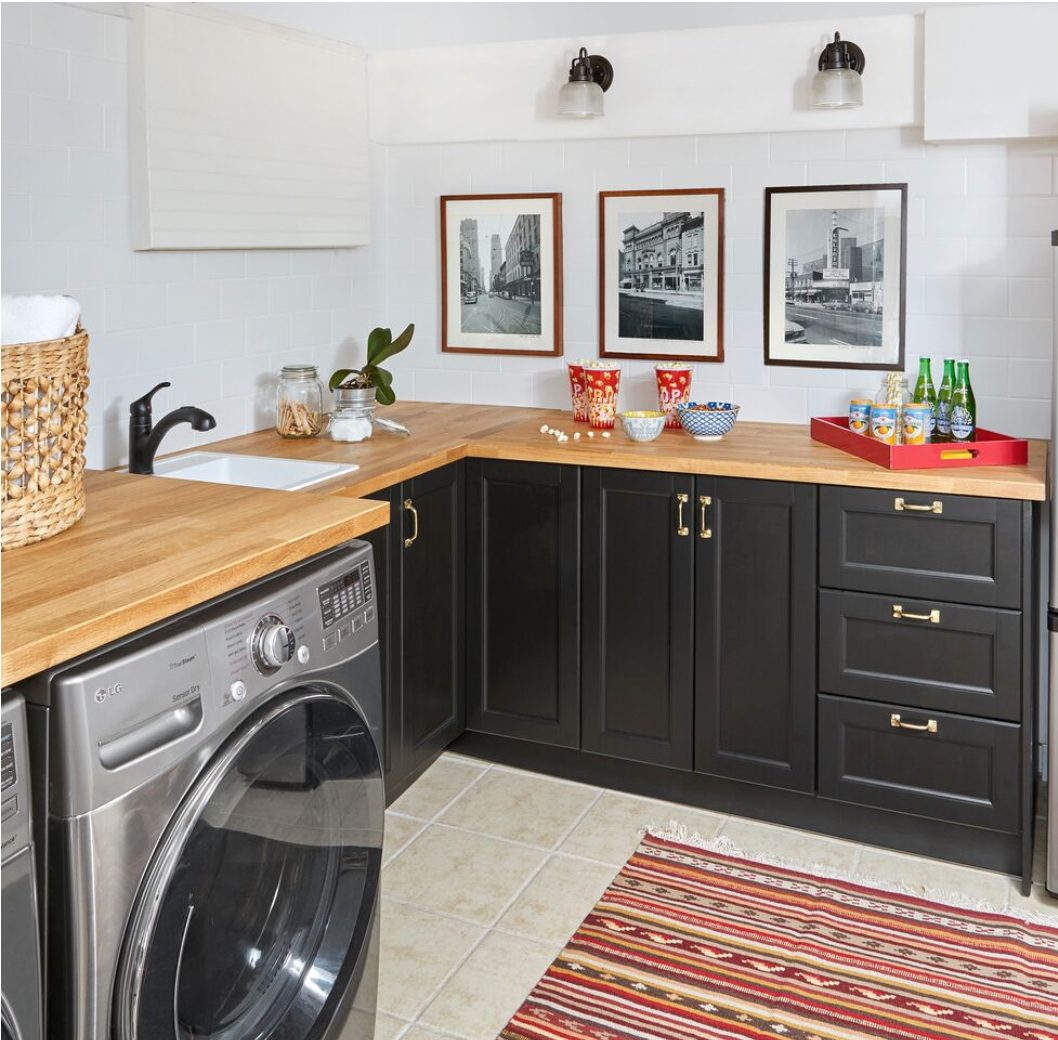 We budgeted out all the items, produced space plan drawings and got to work designing the cabinetry. We decided to keep the existing tile floor even though I didn't really love it, so that we could spend money in more visible areas. Everything else (except our new washer/dryer) was removed.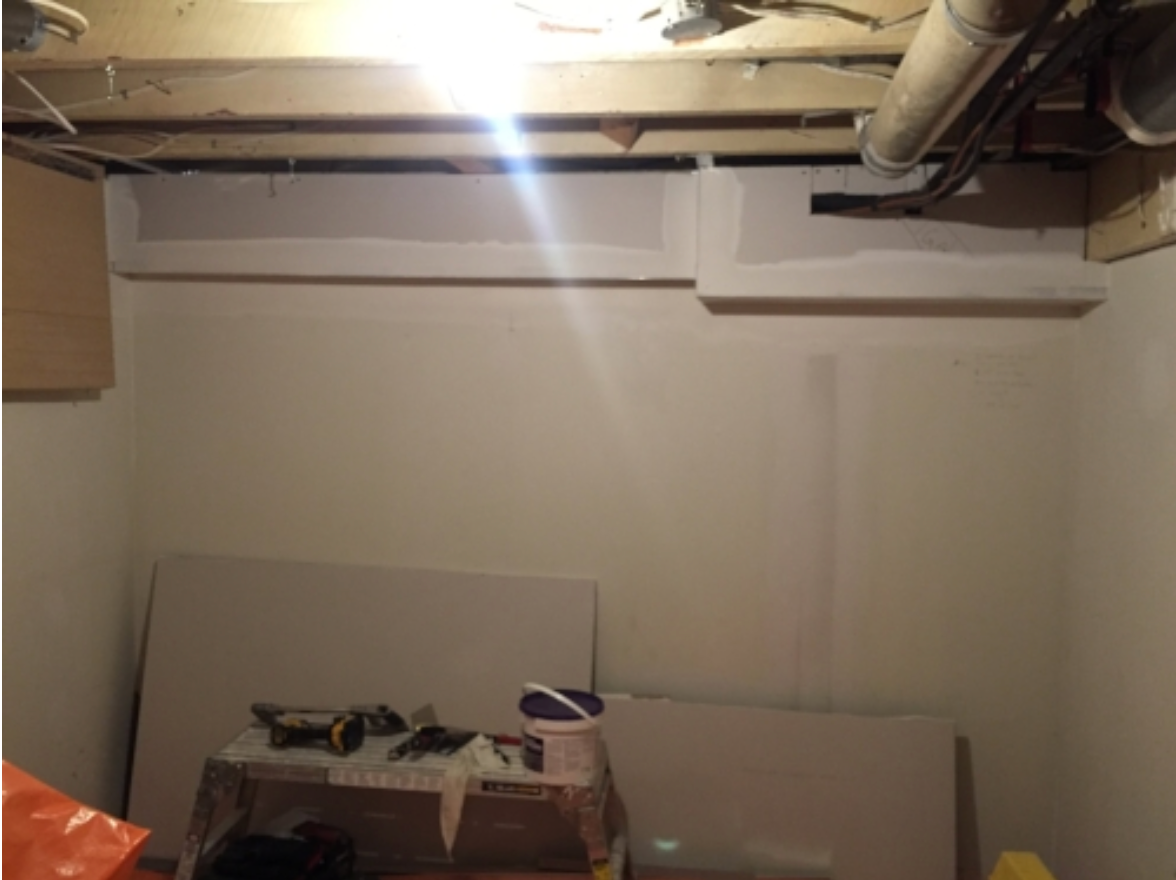 By adding thoughtful details to the space we were able to make it feel interesting and homey even though it's in the basement. My favourite detail in our laundry room is the vintage cabinet pulls which I found at a local antique store.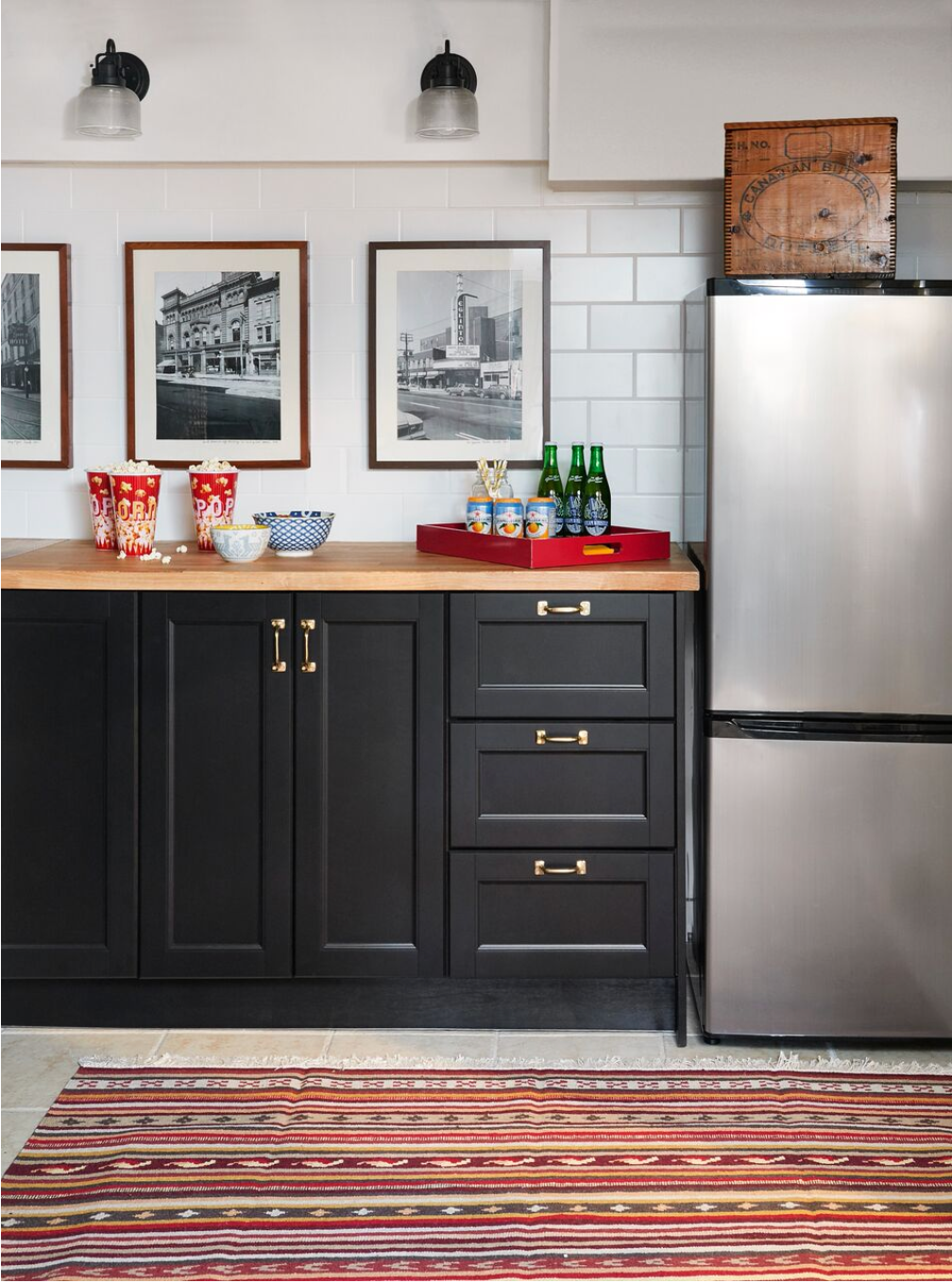 The "scrabble" art board is a fun message board for kids to get silly and the vintage framed prints of Toronto buildings add a local feel. Essential to this space was also the rug with an extra cushy underpad. A rug adds instant cozy and comfort!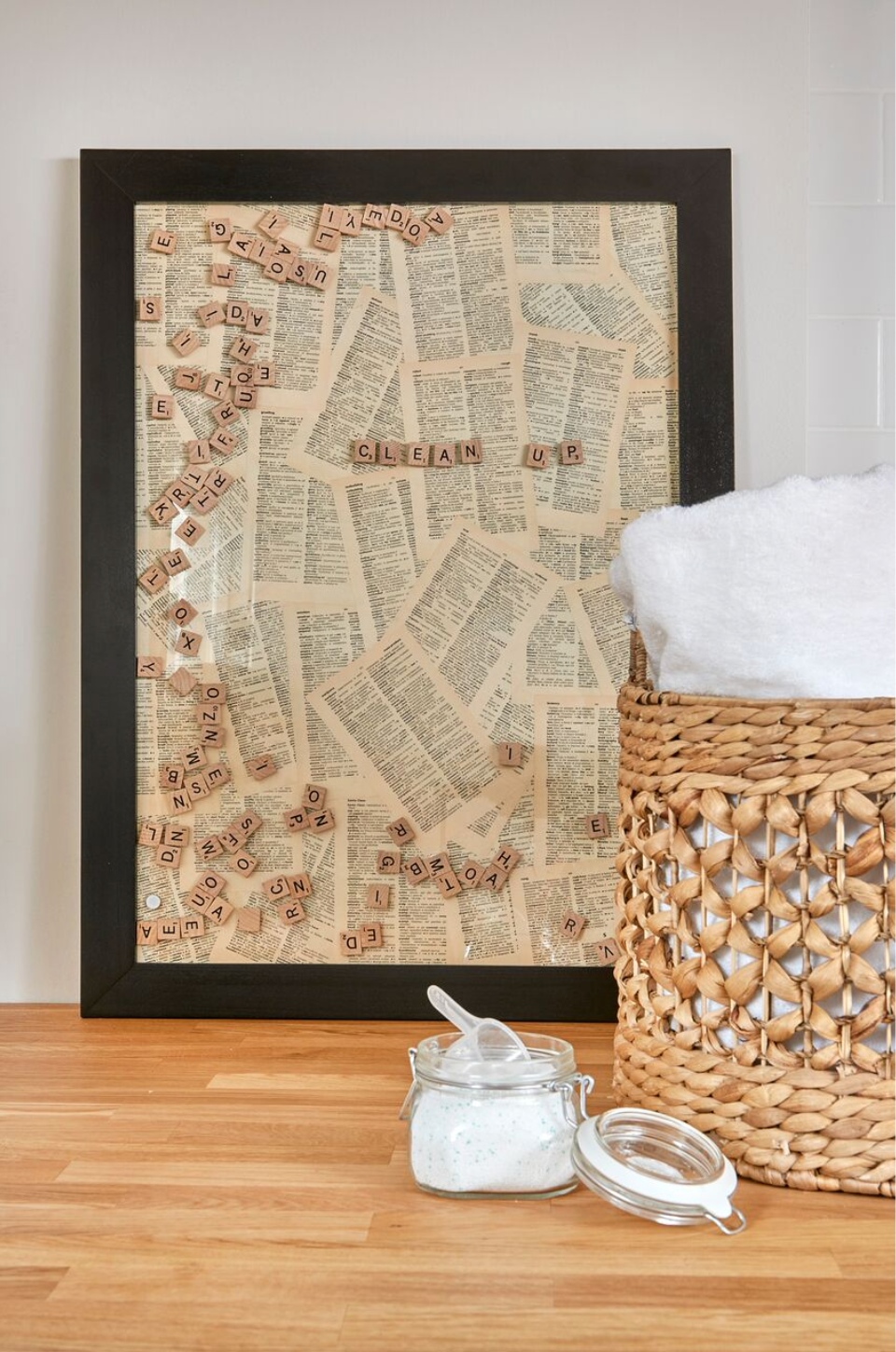 What a transformation. This laundry room / home bar is now a refreshing space to clean up after a paint party, serve juice boxes and even do the laundry.
---
To see more of Rebecca's designs and transformation visit her website, www.rebeccahaydesigns.com

Author:
Rebecca Hay
About: Small town born and big city raised, Rebecca's passion for design started at an early age. Having lived in 5 different homes before the age of 12, Rebecca continually re-imagined her own bedrooms every time. She also watched as her mother decorated each home with love; often with the help of her mother's famously talented cousin, Robert Dirstein. Their home was always inviting and warm, full of family and friends. Rebecca shares her mother's passion for creating beautiful spaces to share, and prides herself of turning a house into a home. Rebecca has over a decade of experience in design. After graduating with a Bachelor of Arts from McGill University she lived and taught in the beautiful south of Spain. She returned to Canada where she completed her design training in Vancouver. Upon returning to Toronto, Rebecca had the privilege to work for several years with Stephen Taylor, one of Toronto's top high-end designers. She has also worked in the engaging and high-paced world of television, holding the position of Show Segment Designer on HGTV's "Income Property", and "The Property Brothers". Her design aesthetic is approachable and classic while creating homes that are unique and fitting to their owners.
Post comment