Reno Your Bathroom
Posted by TriMatrix Construction on 6 February 2017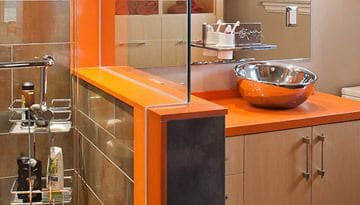 Can't stand looking at your tired old bathroom anymore?
Let TriMatrix Construction renovate your bathroom and put you in the lap of luxury. Contact us today to start your project!

Author:
TriMatrix Construction
About: With over 30 years experience in the Construction Industry, we are builders who understand every aspect of the construction process. From planning and design, to delivering the fulfillment of your dream home, we are with you every step of the way.
Connect via:
Twitter
LinkedIn
Post comment