Should I Stay or Should I Go (During My Home Remodeling)
Posted by TriMatrix Construction on 10 January 2020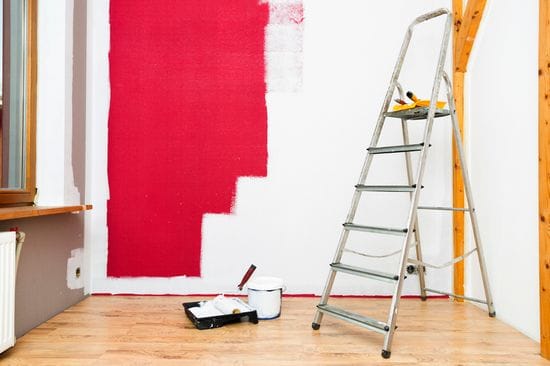 If there's one downside to the exciting home remodeling journey you're about to embark on, it's living through it (literally).
There's no doubt that even the smallest remodel can be messy and disruptive. Supplies litter the floor, saws are sawing, hammers are hammering, key areas of the home are inaccessible for days, and if you stop and smell the construction, you can almost taste the saw dust and toxins in the air.
We'll answer what The Clash probably wasn't at all referencing in their punk classic, 'Should I Stay or Should I Go?', when it comes to either toughing it out or moving out while your house gets remodeled.
What areas are being renovated or remodeled?
Let's get right into it: If it's a large-scale renovation or remodel that includes your kitchen and most of the bathrooms, you're probably better off finding temporary living arrangements. Without accessible plumbing, you won't be able to manage basic cooking or cleanup (unless your family can live without these necessities).
However, if the renovation is confined to just the kitchen, living in your home during the reno project becomes more viable. Just be aware that you won't have access to things like the fridge, stove, sink, or dishwasher; therefore you'll need another space for all your kitchen tasks. If you're comfortable moving the microwave to another room, or doing the dishes in the bathtub, you can stay home during the reno. Be sure that you're sticking to the designated alternative kitchen and cleaning areas, otherwise you'll create quite the mess.
When it comes to floor renovations, from sanding to refinishing to replacing, know that you'll have limited, if any access to the entire floor.
Finally, one added benefit of staying in your home during a remodel is being able to stay on top of your contractor's progress each day. If requests or last-minute changes come up, you'll be able to readily communicate with your contractor regularly.
Do you have kids or other dependants to look after?
If you have young children, an elderly adult that needs assistance, or someone with a health condition like asthma, it may be best to move out during your remodel/renovation. Scattered materials, airborne toxins, tools and equipment everywhere, all present different challenges and another hazard you'll need to safeguard your family from. You may be better off moving out while the job's getting done for peace of mind and your family's well-being.
How is your home laid out?
Touching into the first section of what areas are being renovated, consider the layout of your home, too. For example, if you live in an apartment with only one way in and out, things can get difficult even if they're renovating a lesser used area of your home. If there's no other way to get in and out, they'll naturally litter the walking areas with dusts, paints, and other building materials.
If the renovated areas can be sectioned off from where you'll be maxing and relaxing while you're home, then feel free to continue living at home. Be prepared for some potentially awkward small talk with your contractor and his or her team, though.
---
Are you considering a home renovation or remodel for the new decade ahead? Get in touch with Toronto's experienced home designers and builders, TriMatrix Construction, to schedule a consultation!

Author:
TriMatrix Construction
About: With over 30 years experience in the Construction Industry, we are builders who understand every aspect of the construction process. From planning and design, to delivering the fulfillment of your dream home, we are with you every step of the way.
Connect via:
Twitter
LinkedIn
Post comment