What to Expect When You're About to Renovate
Posted by TriMatrix Construction on 10 July 2017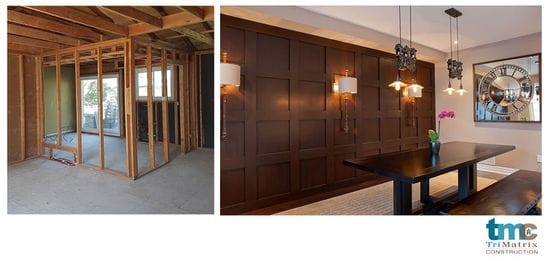 Renovating and remodeling are gaining popularity among homeowners, especially in megacities in Canada. Knowing what to expect can save you stress and help the process run more smoothly.
In every renovation and remodel there will be unwanted moment and situations, best way to deal with these stressors is to know as much as you can about what's coming your way.
Expect the "Unwanted":
Expect Dust: Regardless of how many coverings you put down, or how clean and organized your contractor is, microscopic dust particles will always find their way into the places in your home that you're trying to keep immaculate.

Expect Noise: Most trades work Monday to Friday 7 to 5, however, that still means a lot of scuffling and loud noises in your home during those hours. In addition, certain trades may need to extend their stay to continue their job until its perfectly complete and that will be a very loud, very in-your-face inconvenience.

Expect the Unexpected: This can vary from extreme weather, to out-of-stock products that you need in your design, to finding less than desirable situations if you're renovating an old home, and the list goes on. The infuriation of this comes from not knowing what you'll get or when it'll show up.

Expect Decisions, Decisions, and more Decisions: Even if you hire an interior designer there will be a plethora of questions that you will be asked and decision you will be expected to make, some moments after they are asked.

Expect a Funk in Your Daily Life: Imagine you wake up one Saturday morning and you are craving a nice long bath, as you normally do to unwind each week, only to walk into a construction zone. This will leave you feeling, to say the least, a little upset.
---
We couldn't just present a list of negative things you can expect in a renovation without providing you possible solutions and just tips on how to surpass issues.

How to Survive a Renovation (& Get Through the "Unwanted"):
Do Your Research: Pick the ideal contractor for you and your home. Put together ideas of how you want your home to look like in the end. Hire an interior designer if you want someone with more expertise handling the design decisions. Plan ahead.
Be Realistic: Stick to your budget and don't get in over your head. Homes in magazines are beautiful, and yours can be just as charming, but stick to what you can do financially. You're already dealing with strangers in your home, dust everywhere, loud noises, and sometimes having to uproot your lifestyle for a bit. If you add financial problems to that, you'll never make it through a renovation, nor will you enjoy the end result as much.
It's All in the Details: The perfect end result requires a lot of little pieces to look spectacular. You'll find yourself questioning why things take some long, and why everything can't just come together all at once. The whole is only beautiful with the sum of its parts. Get excited about a paint colour selection! Be patient!
Renovate for the Future: When you design to renovate or remodel your home, think of the future. What will be beneficial for you now? Will it still be beneficial and functional for you in 5 years? Will you still enjoy looking and living in your home in 5 or 10 years? Will this feature increase the property value if you decide to sell?
Plan ahead: When your contractor or designer is asking you to make quick decisions, if you have planned ahead, and really thought through what you want, these questions won't stress you out. And things will move faster!
Be flexible: The only way to face and surpass the dreadful "unexpected" is to roll with the punches. Ask questions and be open to all possible solutions. Listen to the experts! The more you know, the more you'll feel like you are part of the process and you are not left in the dark and feeling like you've lost control of your home.
Communication is Key: As a homeowner you will want to know exactly what is happening inside your home. What trades are in today? What is the next step in the process? How far along are the renovations? A good contractor will do their best to keep you in the loop, but don't fear to ask questions if something is unclear. You will feel a bit more in control and on the same page as your contractor. You will also discover and learn a lot about the trades, the construction process and about yourself.
(Optional) Find an alternative Place to Live: If you are renovating a majority of your home, the best way to continue your day-to-day activities is to find a temporary place, that isn't a construction zone. Removing yourself from the construction environment will allow you to step away for a moment if it becomes too overwhelming. Also, you will be able to enjoy the final reveal and walk-through when all the work is complete! Surprise!
Visualize the Reveal: The final and best way to keep up the faith while you're in a renovation is to visualize your final product. Focus on the designs that you've been presented. Dwell on all of the things that you have seen done. Imagine how beautiful and magazine worthy your home will become. Cheer when that ugly 1950s flooring in your kitchen is demolished. Mark down the date of your reveal and count it down! Focusing on the light at the end of the tunnel will keep you happy and at peace while your home is undergoing so much change.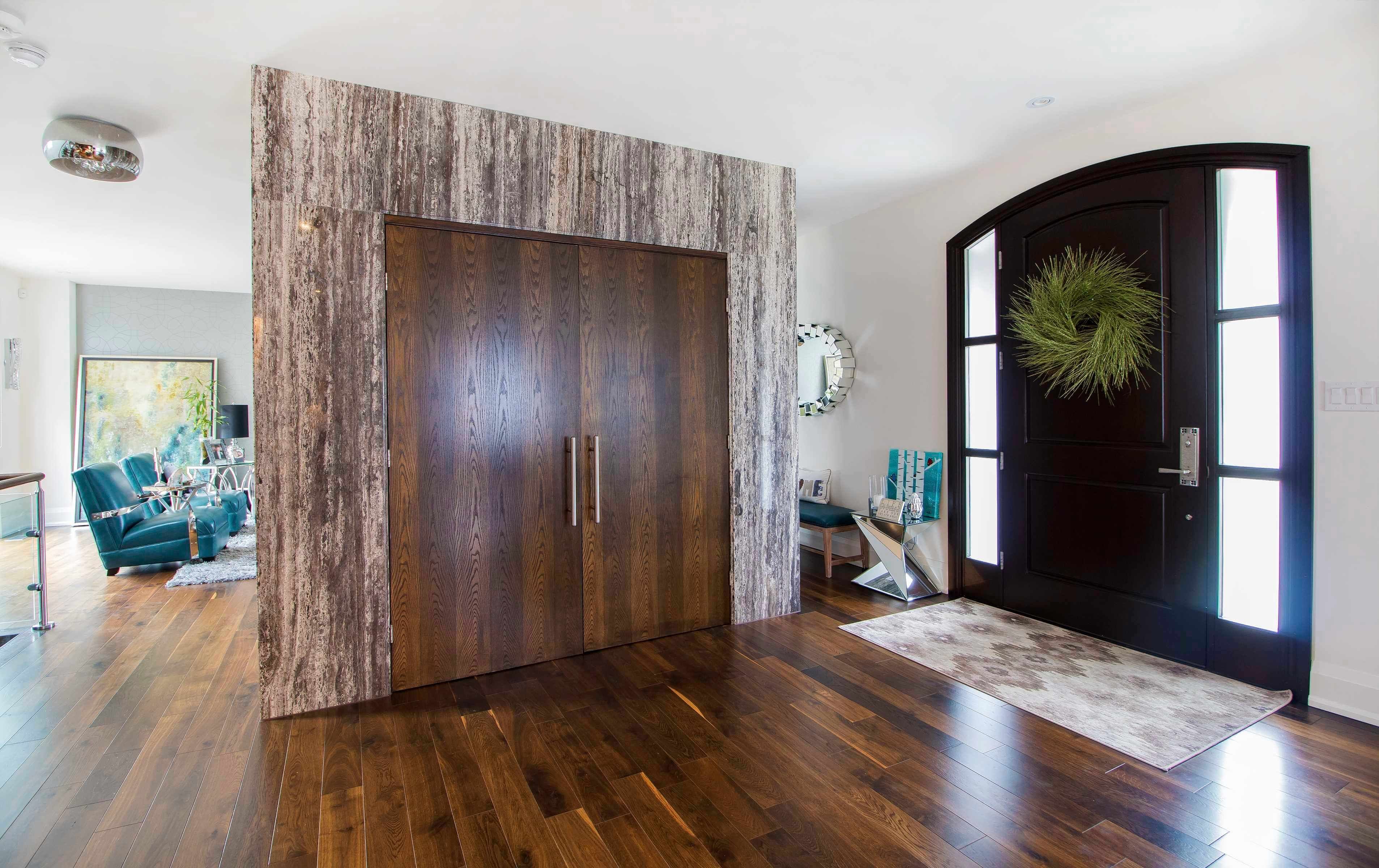 We hope these steps will help you through your next renovation or remodel. We, at TriMatrix Construction, always aspire to provide our clients with stress-free renovations where our homeowners are able to reach the end with a smile on their face and a beautiful home to show for it.
Save
Save

Author:
TriMatrix Construction
About: With over 30 years experience in the Construction Industry, we are builders who understand every aspect of the construction process. From planning and design, to delivering the fulfillment of your dream home, we are with you every step of the way.
Connect via:
Twitter
LinkedIn
Post comment