Which Builder is Right for You: Top 5 Reasons to Choose a Custom Home Builder
Posted by TriMatrix Construction on 3 August 2017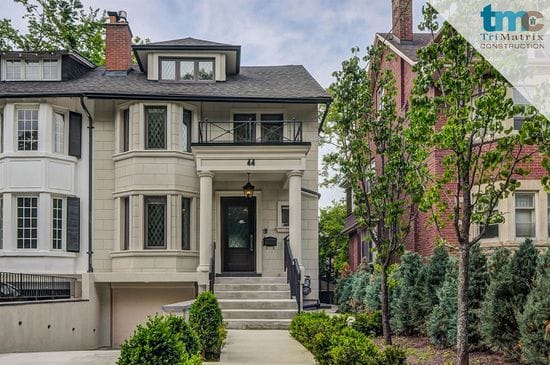 Building a home from the ground up can be a daunting process. This is one of those projects that you should not attempt to cut corners due to expenses. Granted there are ways of building a home that are less expensive than others, but in this case you should choose your professionals wisely. Choose professionals that fit you and your needs and desires; this begs the question of which kind of home builder is right for you. Do you choose a tract builder, a production builder, or a custom home builder?
Before telling you the perks of going with a custom home builder versus your other options, let's help you understand what each of these are, by defining them.
Tract Builder: Tract housing has also been called "Cookie-cutter housing". This is a type of development in which similar homes are built on a tract of land, which is subdivided into individual smaller lots.
Production Builder: Production builders build houses, condos, and rental properties on land owned by a building firm. They use stock plans developed by a real estate or building company.
Custom-Home Builder: A custom home builder creates a one-of-a-kind home that is designed for a specific client and for a particular location. They use plans created by an architect or a professional home designer.
Each type of home builder has their own pros and cons and you, as the homeowner, need to evaluate which one is right.
---
Here are 5 Reasons why you should choose a Custom Home builder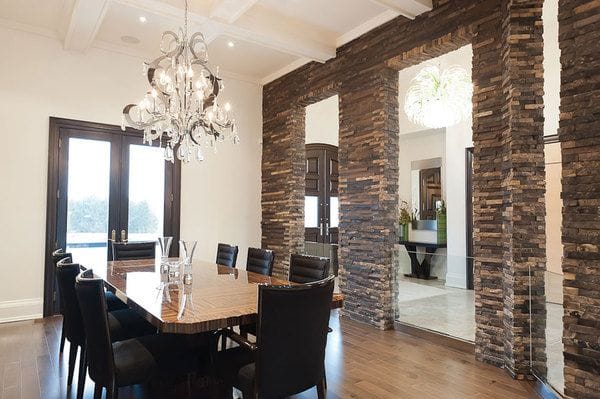 Your Home on Your Land
If you were to choose to build a home using a tract or production builder, they would build a home for you on a predetermined piece of land. Using a custom-home builder allows you to build a home on whatever land you already own, which won't cause you to uproot your life from your comfort place. Another benefit of working with a custom home builder is that your home will be designed to fit and work with the land its on, and not impose on the land.
Custom plans From an Architect or Builder
Using a custom home builder gives you the luxury of working alongside an architect or builder to create your one-of-a-kind home that will have everything that you could want or need for your family. Meanwhile, if you use another type of builder your floor plan choices will be limited to their stock plans.
Endless Possibilities
Tract and Production builders will have a predetermined list of plans and finishes that you can choose from to create you home, however, you may not be given the opportunity to select something you've always wanted if not on those lists. With a custom home builder, you won't be given a menu; you will be consulted and provided with a wide variety of plans and finishes dependent on your wants and needs. The bonus of going custom is that you get to choose everything. If you find something you like for your home, the custom home builder will incorporate it and customize every part of you home for you, within budget.
Be Involved in Your Home
While building a home can be a frustrating process with a lot of decisions, tract and production builders will allow you little involvement with what happens in creating you home. With a custom home builder, although they are there to guide you and present you with options you are encouraged to be more involved and make decisions along the way. The communication path between the homeowner and custom home builder is always open, therefore you will receive progress reports, and questions of structure and design preferences that will make you feel like you truly helped create your own custom home. This end result is much more fulfilling.
Quality Finishes
We have already touched base on the "predetermined menu" con when using a production or tract home builder, however, there are further cons to using this menu. When you walk into a home, regardless of how informed you are on the construction process, you will notice the difference between builder-grade finishes and custom quality finishes. While cost effective, builder-grade finishes aren't made to last long, nor are they made to add character to your home, they are there simply as a way to complete the project. Using a custom home builder will allow you to select quality finishes that will add value and character to your home. Quality finishes not only look fantastic, they are made to last longer. Although a bit more expensive, custom home builders provide you with options and the guarantee that your home will last day-to-day life, and look great for years to come.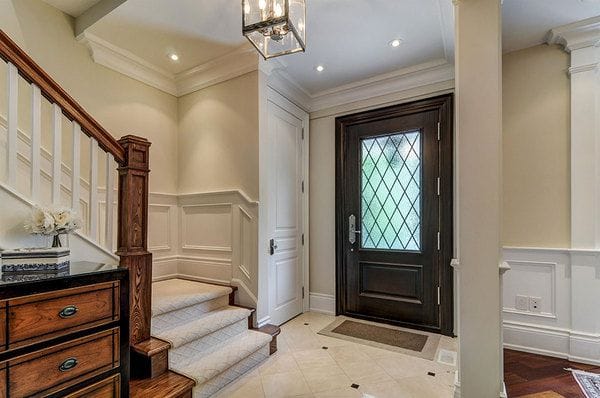 As a homeowner you must decide what is best for you, given your time, needs and wants, and budget. We hope that have enlightened you on the types of home builder options that you have and shown you the perks of using a custom home builder; it is the difference between having a home, and having a customized home for you.
---
Save
Save
Save
Save
Save
Save
Save
Save
Save
Save
Save
Save

Author:
TriMatrix Construction
About: With over 30 years experience in the Construction Industry, we are builders who understand every aspect of the construction process. From planning and design, to delivering the fulfillment of your dream home, we are with you every step of the way.
Connect via:
Twitter
LinkedIn
Post comment