Meet Modern Landscape Designers' Julie Moore
Posted by TriMatrix Construction on 16 March 2018
Julie Moore is a conceptual artist and landscape designer at Modern Landscape Designers,with whom we had the pleasure of connecting and working alongside to create a spectacular show garden. Julie, alongside her partner and sculptor, Bruno Cantiani, were the talented and creative minds behind the Midnight in Paris show garden at Canada Blooms 2018.This year's Canada Blooms theme was "Let's go to the Movies" which gave Julie a reason to use one of her favourite movies, Midnight in Paris, as inspiration for the garden.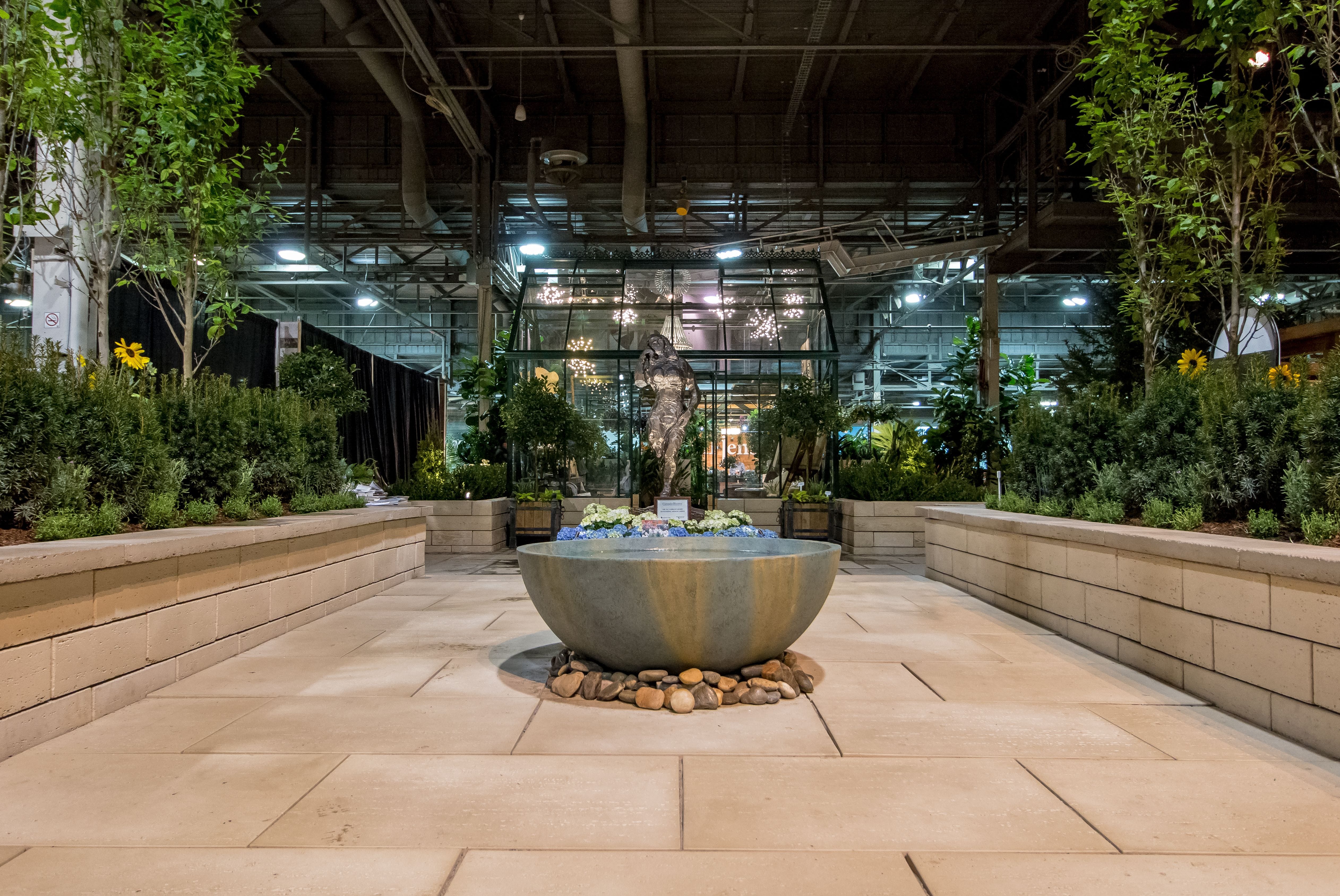 Julie Moore was born and raised in Laval, Quebec. She studied at Laval University where she earned a Bachelor's Degree in Graphic Design and a Certificate in Business Administration. After her post-secondary studies in Laval, Julie moved to Toronto and studied New Media Technology at the University of Toronto. Upon completing her studies, Julie began her career as a General Manager of Interactive Media in a prominent marketing agency. She had the privilege of creating the first website for the Girl Guides of Canada, as well as, the AGO. After many years in the marketing industry Julie felt she wasn't following her heart and her true calling, which led her to quit her high paying job and become a shiatsu and ashiatsu therapist.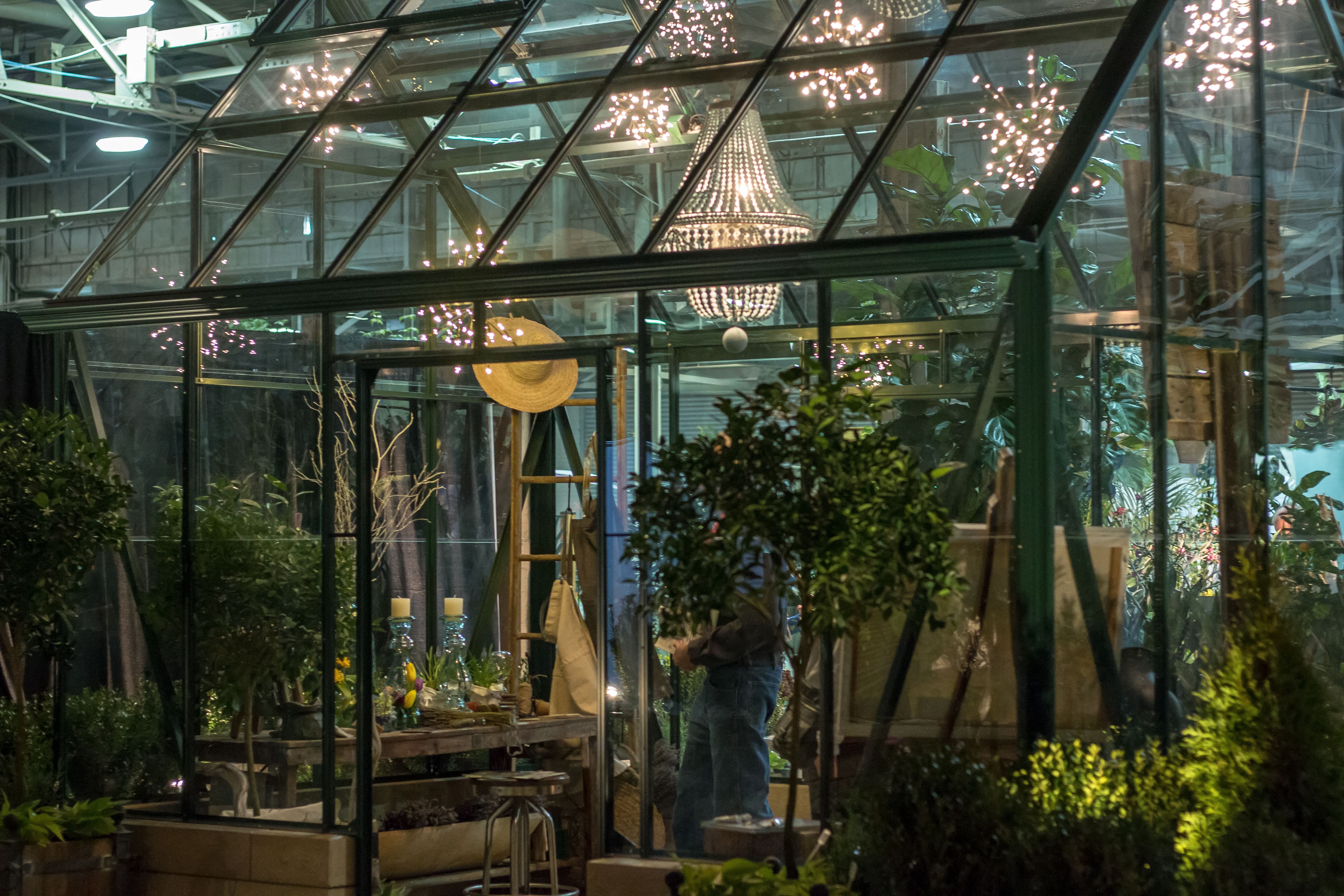 Julie found that she felt better when she was helping people relax and unwind, which led her to work 20 years as a healer in a clinic in Yorkville, Toronto. Over time, Julie felt that massage wasn't enough and people were getting more wound up and had a more difficult time relaxing, so she returned to her first love, design. She completed a certificate of Landscape Design at Ryerson University, and began creating luxurious and healing spaces for her clients. Julie designs every garden from the heart, she dedicates time to learning about her clients when creating her landscape design so that when they step in their completed garden they can truly relax. Julie refers to her designs as a "1 glass of wine kind of design". On a regular friday evening after a long week of work, the average person will enter their home and garden and require about 4 glasses of wine before they truly begin to relax. Julie aims to create a space where people can walk into and need at most 1 glass of wine to unwind and let go of their worries. She enjoys using authentic elements that trigger positive emotion, as well as creating spaces that require low maintenance and are made mainly for acting of relaxing or healing.
---

About the Midnight in Paris Garden
The Midnight in Paris show garden was built in 5 days by 6 primary people. Julie Moore and Bruno Cantiani from Modern Landscape Designers were inspired to create the Midnight in Paris show garden, not only by the movie (Midnight in Paris) but by their visits to Paris. They wanted to create that authentic feeling of a parisian garden at Canada Blooms. Paris is one of Julie's favourite cities; she finds beauty in the streets and the culture, and finds the gardens very relaxing, rich and inspiring. She organized and was able to have an authentic Versailles planter brought over from France to sit in the garden. For Julie, this particular element triggers all of the positive emotions she felt during her trips to Paris and Versailles. Julie is incredibly proud of every aspect of her gardens, since she designs from the heart, she also sees each design through and ensures that it is built from the heart. Just like her other work, this project was built with top of the line products such as, Techo-Bloc, and using the best services available, such as Gilstorf & Gray, Batista Landscaping, TriMatrix Construction Inc, and Conspace Lighting and Audio.
Gilstorf & Gray staged the greenhouse to showcase beautiful and authentic pieces from the Midnight in Paris movie, in conjunction with Conscape's lighting and cheerful French playlist, there is no doubt that this space truly transports you to Paris and into a real artists' space. Julie believes in doing it right the first time, and always with the primary focus of creating a low maintenance oasis. Using all of the correct products and services Julie Moore was able to successfully bring her vision to life and really bring a part of Paris to Canada Blooms.
---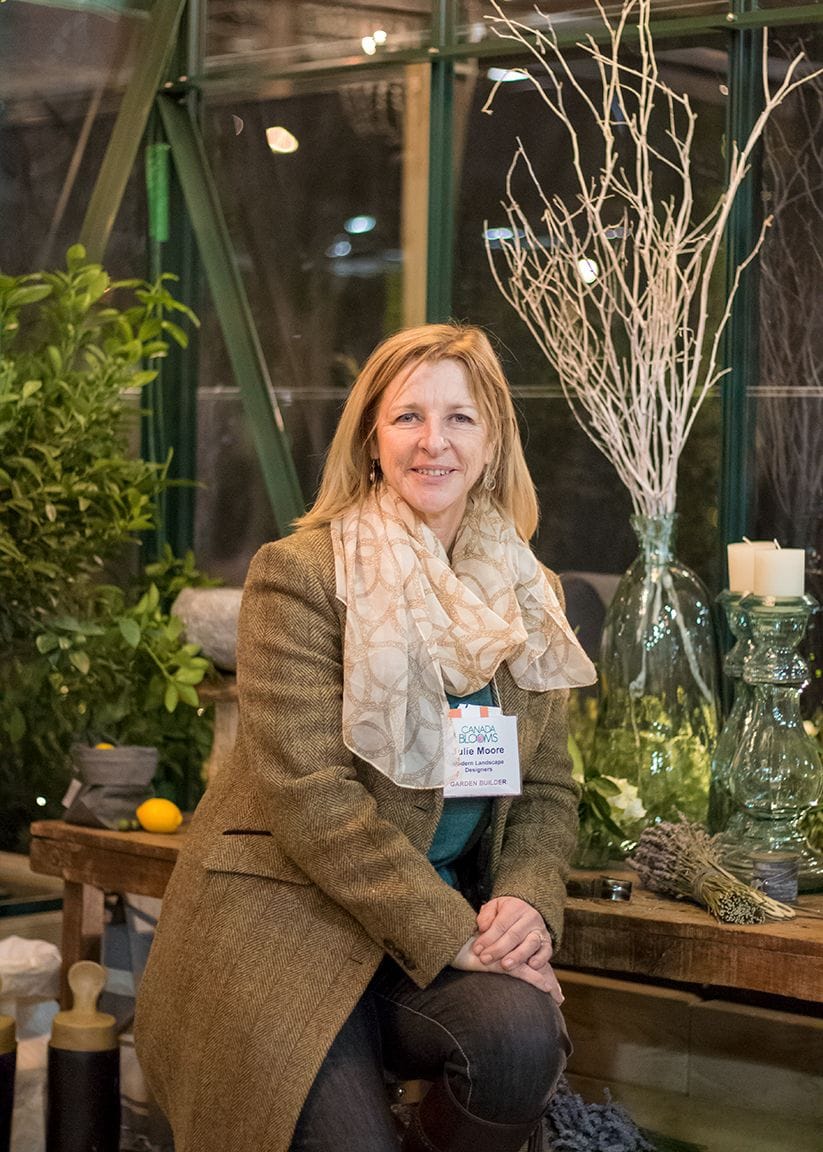 Fun Facts About Julie Moore
Favourite Place: Kent, England - Through a lot of ancestral research Julie discovered that 400 years ago her ancestors were originally from Kent. When Julie travels to Kent, she feels at home and she says that it is her favourite place second only to Paris.
Julie is an 11th generation Canadian. - Her Family was one of the founding families of Quebec City.
Hobbies: Julie is an outdoor person so she loves anything to do with being outside. Having moved to the Kawarthas recently, Julie enjoys sitting under the stars at night. Julie also enjoys swimming and other sports, and hopes to be able to get into knitting soon.
Last Year Julie was certified in healthcare landscape design, which means she can create healing gardens for hospitals and other healthcare institutes.
---

Author:
TriMatrix Construction
About: With over 30 years experience in the Construction Industry, we are builders who understand every aspect of the construction process. From planning and design, to delivering the fulfillment of your dream home, we are with you every step of the way.
Connect via:
Twitter
LinkedIn
Post comment