A Question of Time: How Long Does a Kitchen Renovation Take?
Posted by TriMatrix Construction on 14 February 2020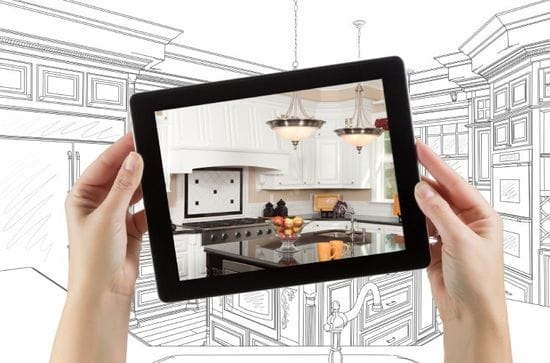 Hiring a contractor to renovate your kitchen sounds like an excellent idea.
Well, it is an excellent idea.
For one, when your home decor and design boast an eye-catching aesthetic, it tends to provide a failsafe mood-boost, every day.
Furthermore, you'll add tens of thousands of dollars in value to your home. On top of that, by upgrading your appliances such as your sink and dishwasher, you can end up saving tremendously on utility costs.
Still, like with all good things in life, these things take sacrifice. With a kitchen renovation, other than money, the most prevalent sacrifice you make is time.
Let's investigate the amount of time a typical kitchen renovation takes in detail:

The Cold Hard Reality of Your Kitchen Renovation Schedule
So, here's the catch with wanting a job done the right way: quality takes time.
When you're planning a kitchen renovation, expecting the whole process to be completed over a few workdays isn't very realistic if you want the job done properly.
But if your kitchen renovation has taken far longer than expected, here are a few reasons why:
The kitchen designer or contractor is highly inexperienced and gave an inaccurate time frame
Your expectations as a homeowner were unrealistic and your designer was too afraid to speak up
You've requested change orders, and that increased the scope of the work or delivery time for materials

So, How Long Does It Take to Renovate a Kitchen?
Naturally, there is no hard-fast answer to exactly how long your kitchen renovation is going to take.
However, the general estimate should be anywhere from 6 to 12 weeks.
On the low end, the remodelling or renovation takes around 6 to 8 weeks. If it's a relatively straightforward job of new components replacing the old ones in an identical layout, the time frame should be reduced. This scenario is referred to as a replacement kitchen, and the project is comprised of minimal construction and customization.
Alternatively, if your kitchen space is vaster and necessitates wall removals, alterations in structure, or any other reconfiguration, the renovation should last around 10 to 12 weeks.

Are You Ready to Start Planning a Kitchen Renovation?
In the grand scheme of time, 6 to 12 weeks isn't a long wait. However, your own busy schedule, family life, and everyday stresses can make it seem like an eternity.
Ask yourself if you're ready, both financially and mentally, for the project. Also, even if you want to move forward with your kitchen remodel, contemplate whether you should stick around your home during the process.
The truth is that remodelling is an incredible undertaking. And a project that goes too long is one of many home renovation headaches you'll want to avoid.
Ensure that you hire pros who can provide you with an accurate estimate on both the cost and time of the remodel, like the renovation experts at TriMatrix Construction!

If you're interested in a kitchen renovation or remodel, reach out to Toronto's most reliable home designers and builders, TriMatrix Construction, to schedule a consultation!

Author:
TriMatrix Construction
About: With over 30 years experience in the Construction Industry, we are builders who understand every aspect of the construction process. From planning and design, to delivering the fulfillment of your dream home, we are with you every step of the way.
Connect via:
Twitter
LinkedIn
Post comment